NEWS
---
*First Annual Tournament Results*4>
---
01/27/10
Hello Everyone, Doing a little changing at littlepike.net...we have moved the website to a new location. All the info on this site and new info will be at, Drum roll please..........www.littlepike.com So, No new updates on littlepike.net net anymore and after the domain expires it will not exsist.
---
10/11/09
Brent and Dave went to Indian Lake again. Dave Caught a Rainbow and Brent Caught a Rainbow and Carp...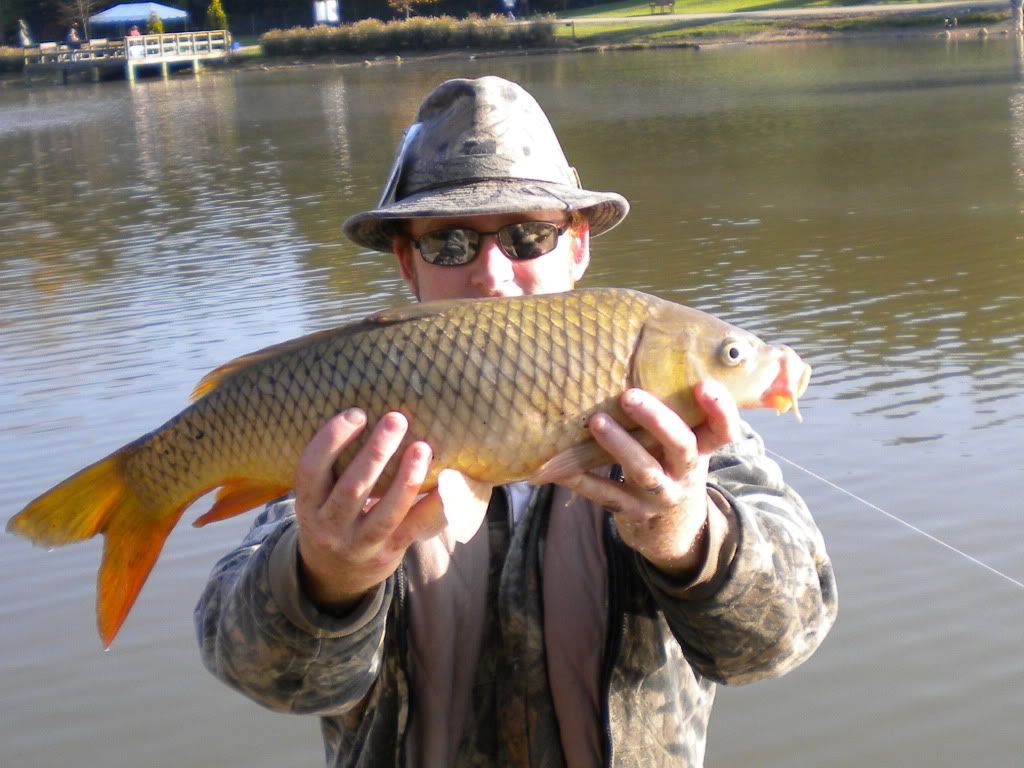 ---
10/10/09
Brent Went out to Indian Lake and Caught 7 Rainbow Trout. It was a fun Day.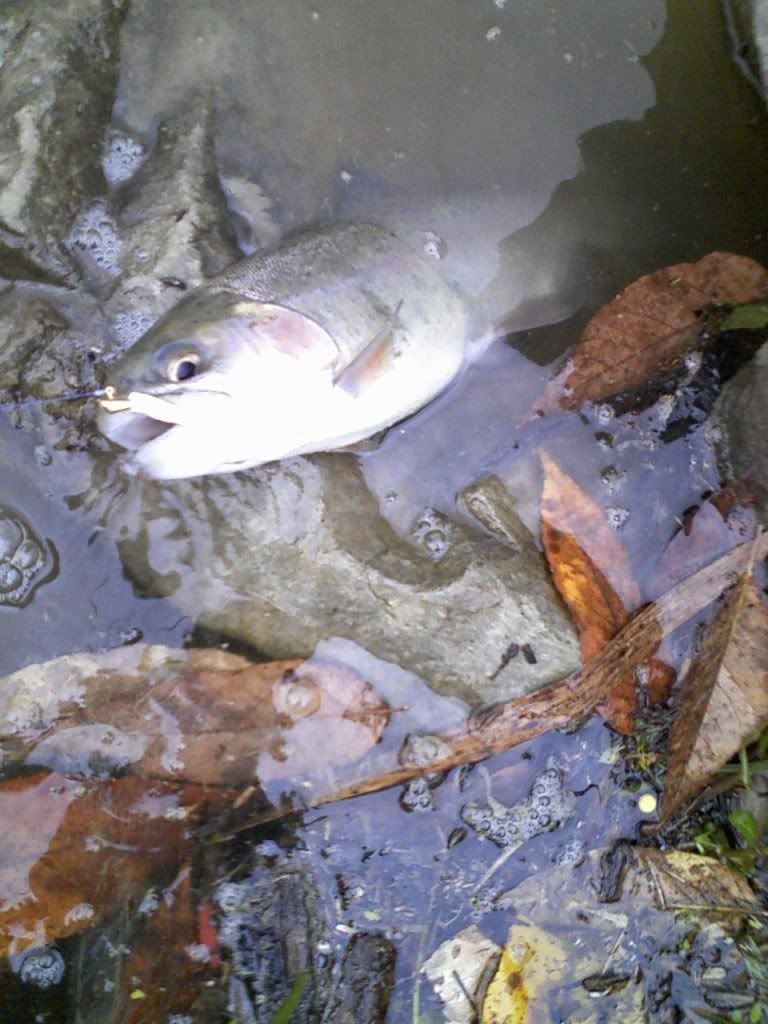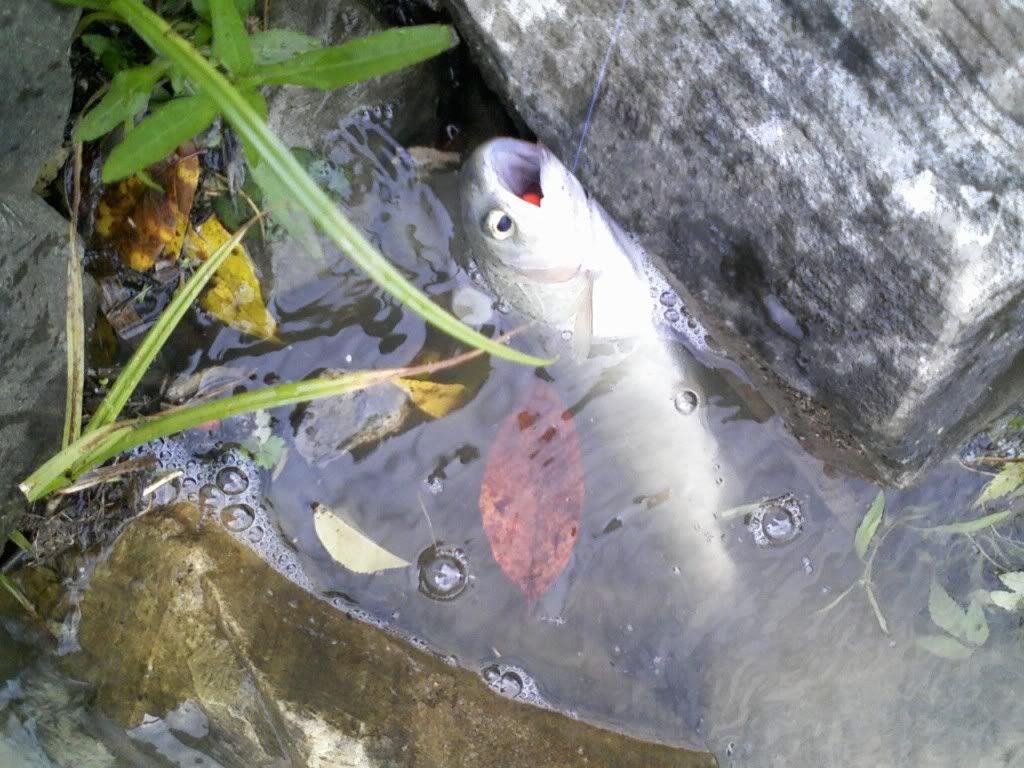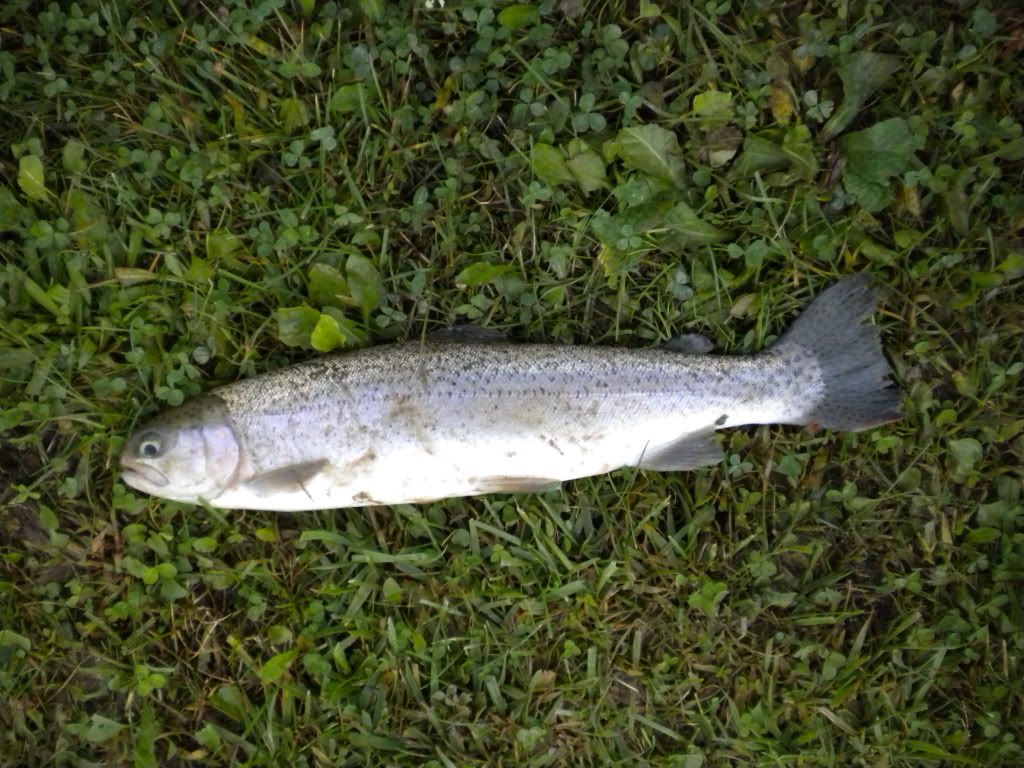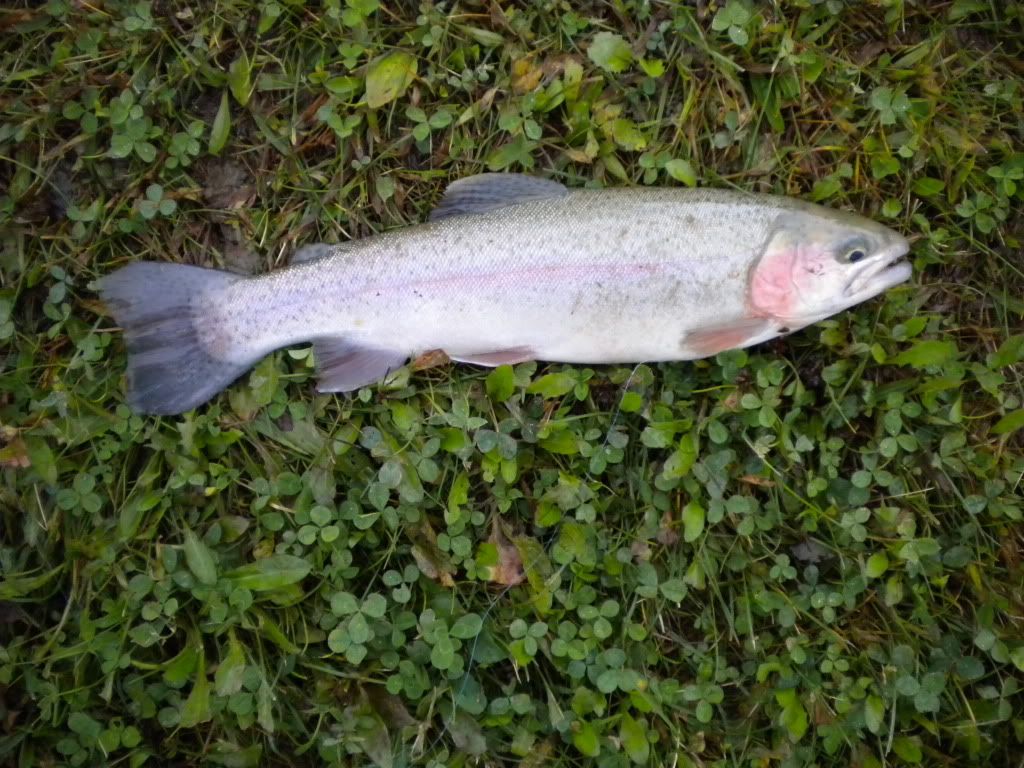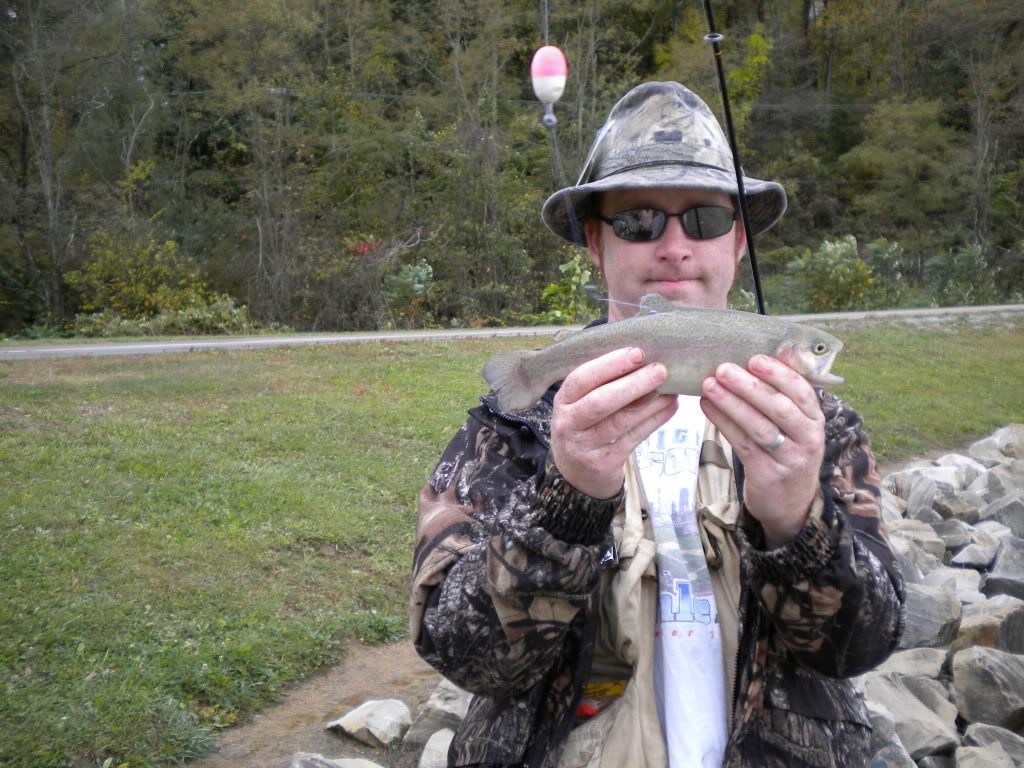 ---
10/04/09
Brent, Rick, and Bob went to the Allegheny River at Harmerville and Brent pulled in a sheep head and walleye...that was it...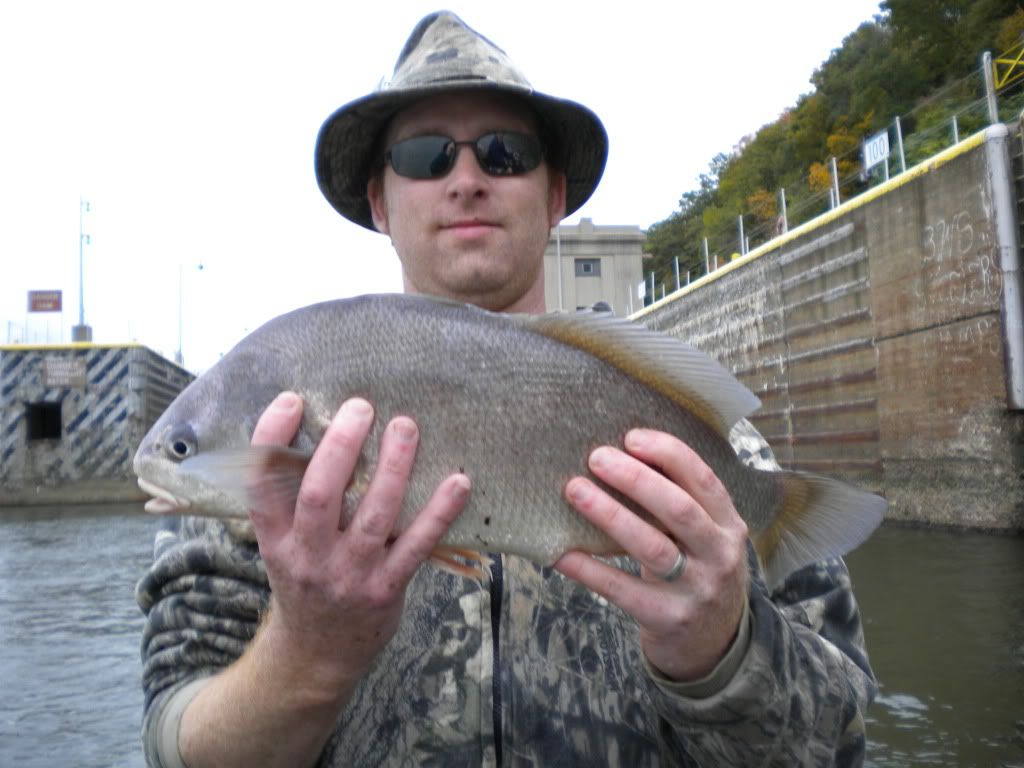 Then Later that Day Brent and Dave went to Upper Twin Lakes and brent caught 3 Rainbows and Dave caught 2 rainbows and a perch...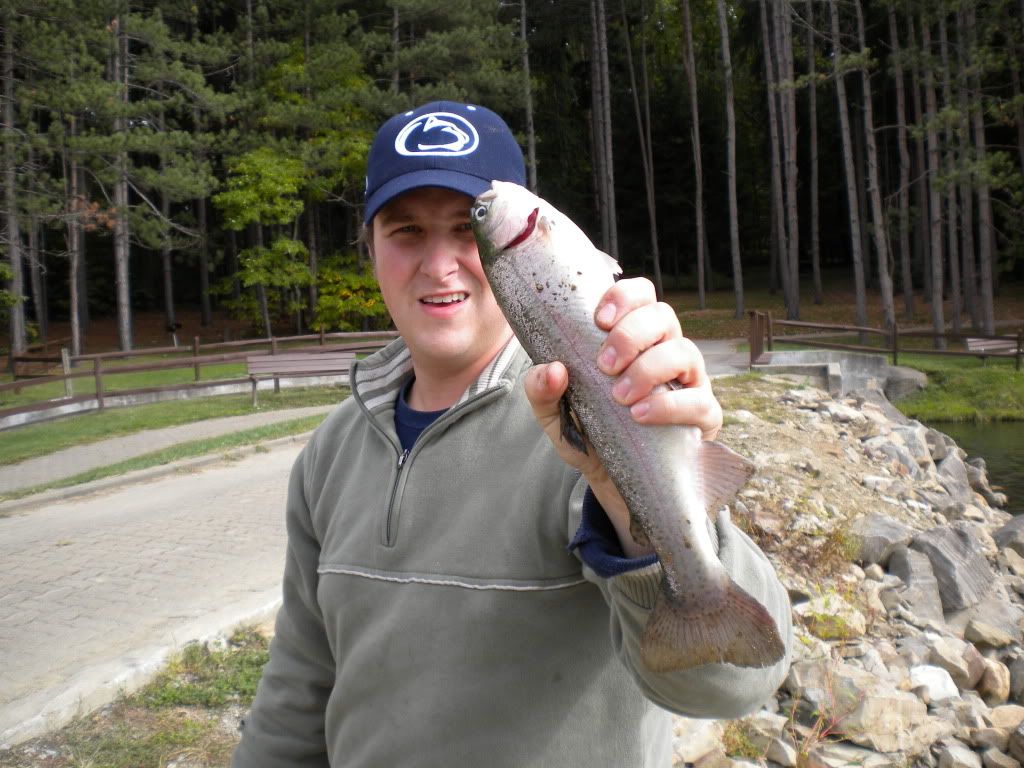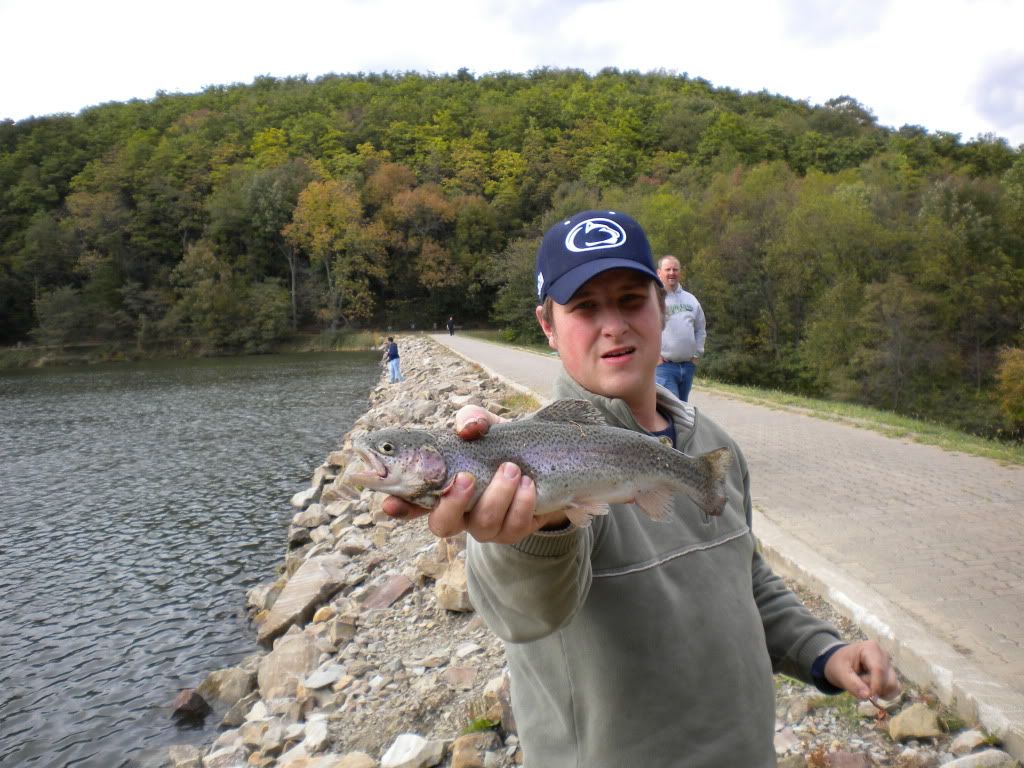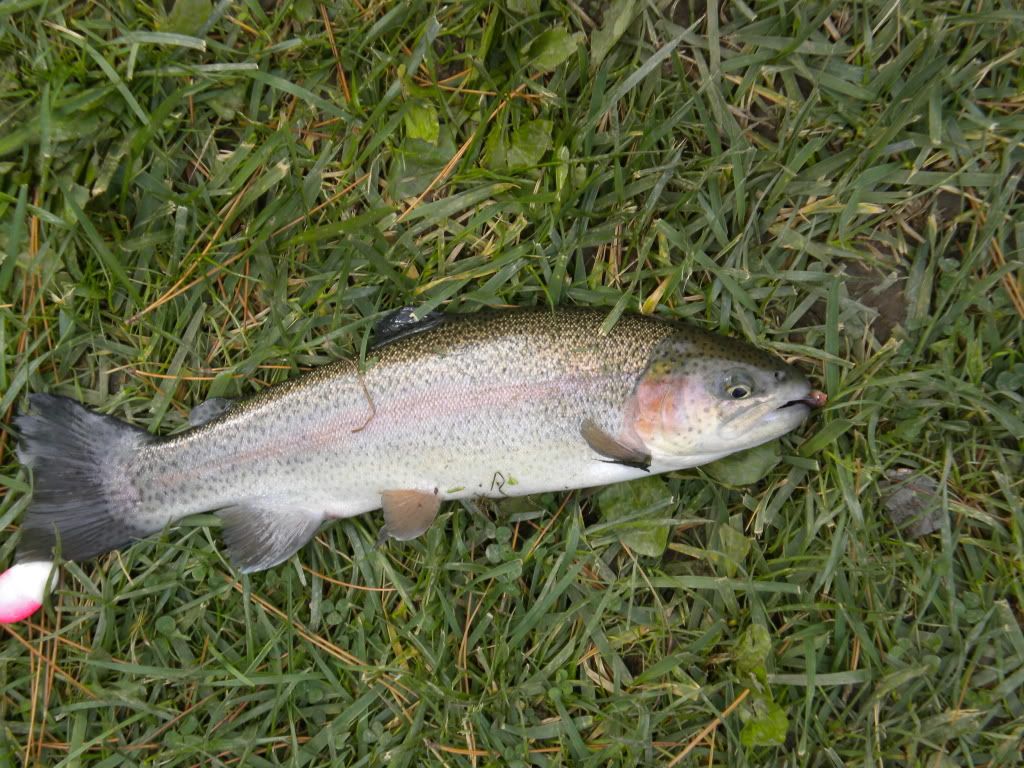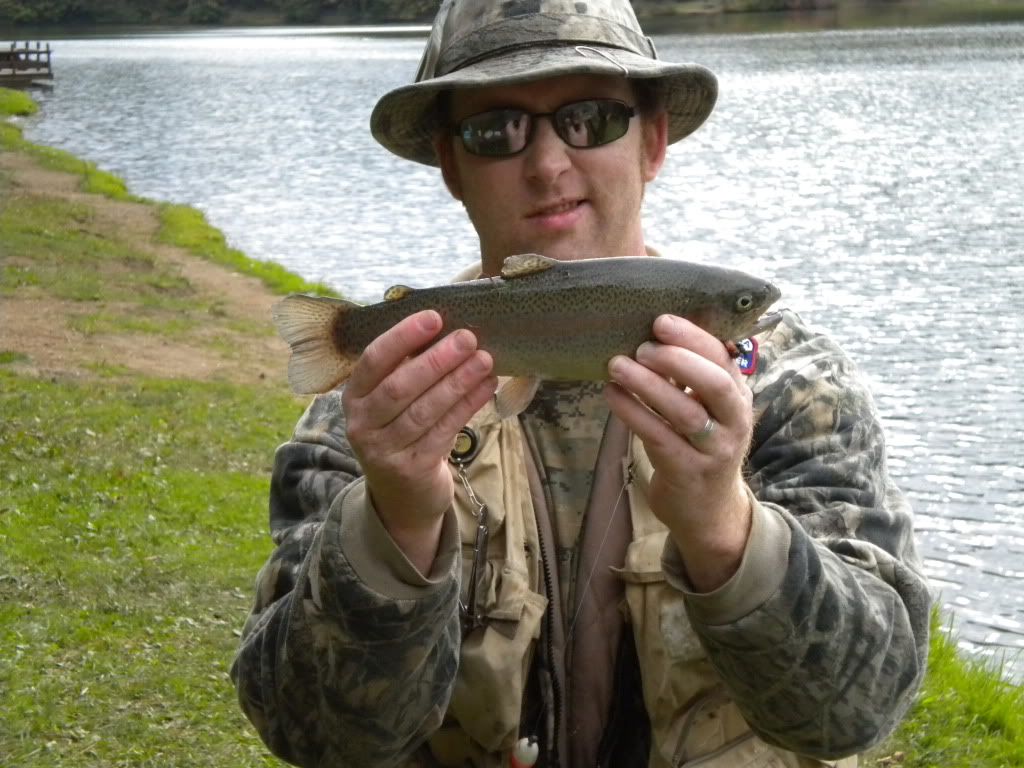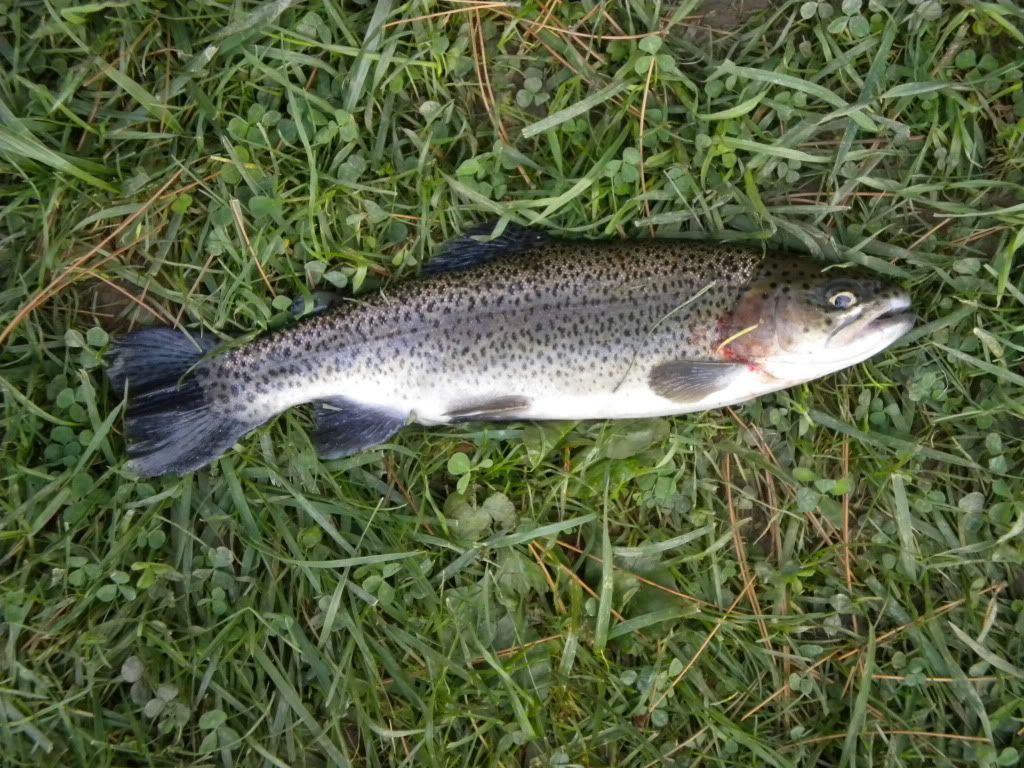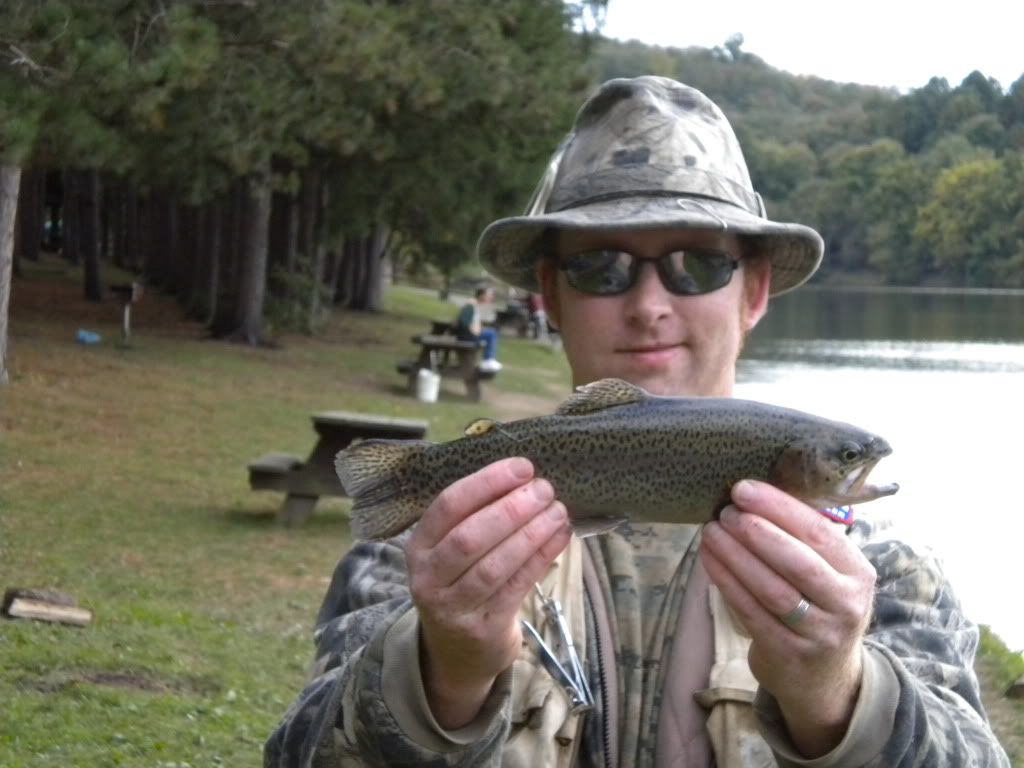 ---
10/03/09
Brent Went to the upper Twin Lakes and Caught a Perch and Rainbow Trout.
---
09/25/09
Dave and Brent went to the upper twin lakes to fish for some carp for a couple of hours and brent pulled in this 23 inch carp...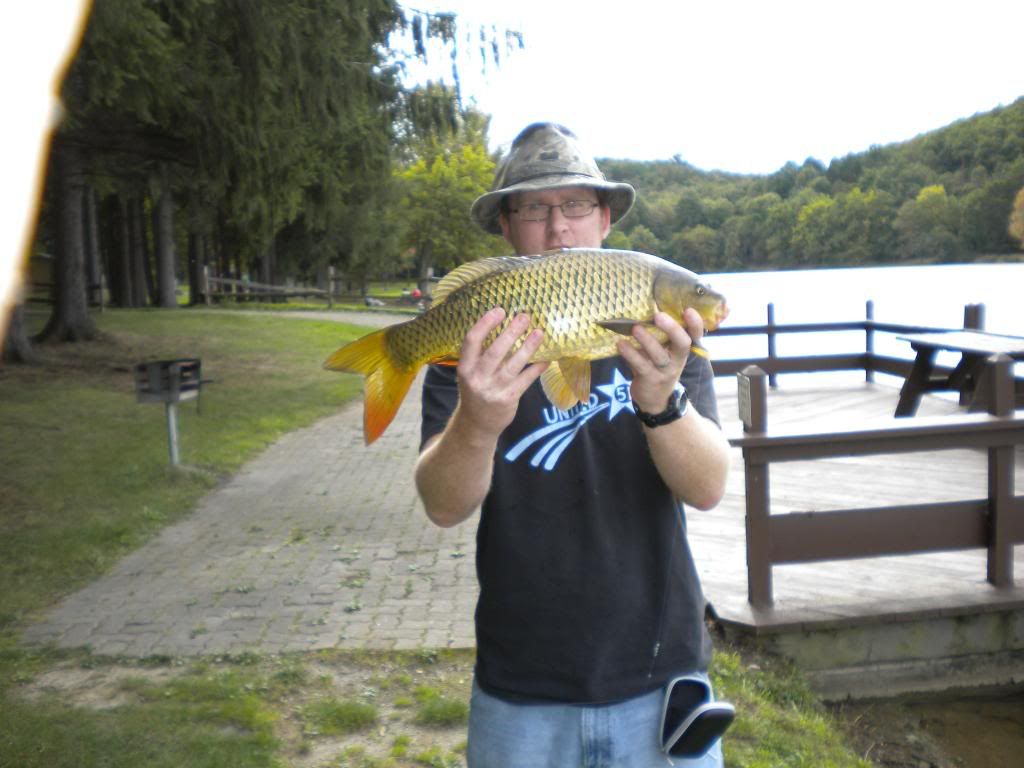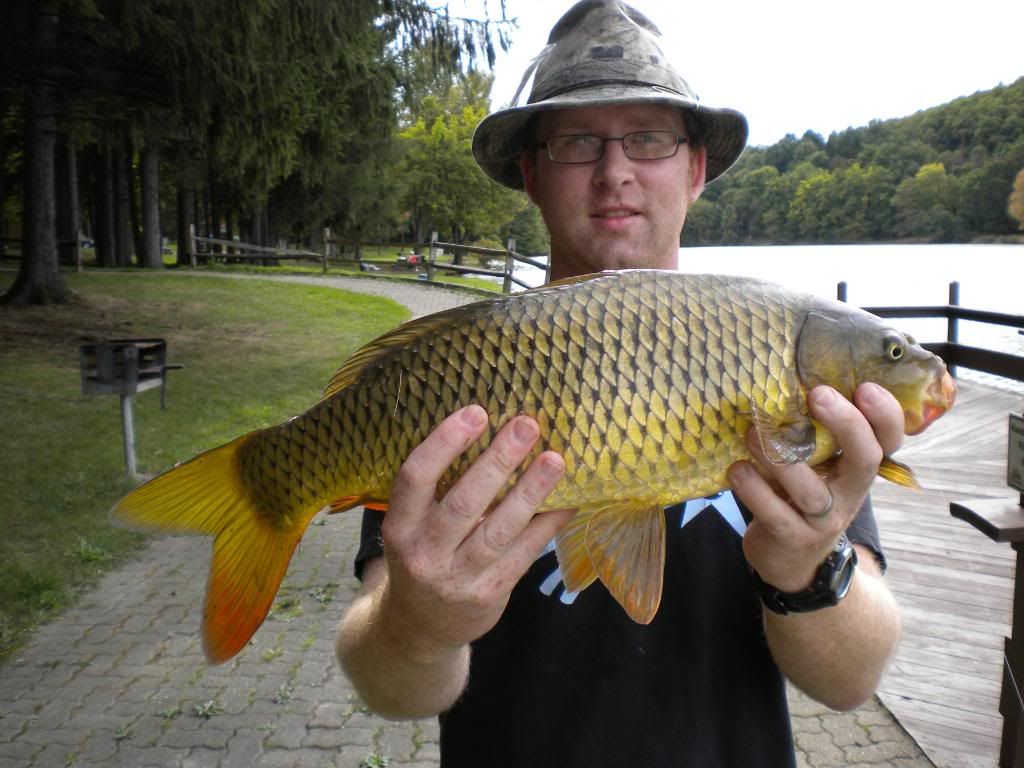 ---
09/24/09
Bob, Rick, and Brent took the little pike out to High Point Lake once again for a great fishing adventure. We all caught a wide veriaty of fish including: Large Mouth, Crappy, Chain Pickeral, Bullhead Catfish, Perch, and Sunfish. Bob Caught the Biggest Large Mouth at 17 inches, and Rick Caught a big Crappy at 13 inches.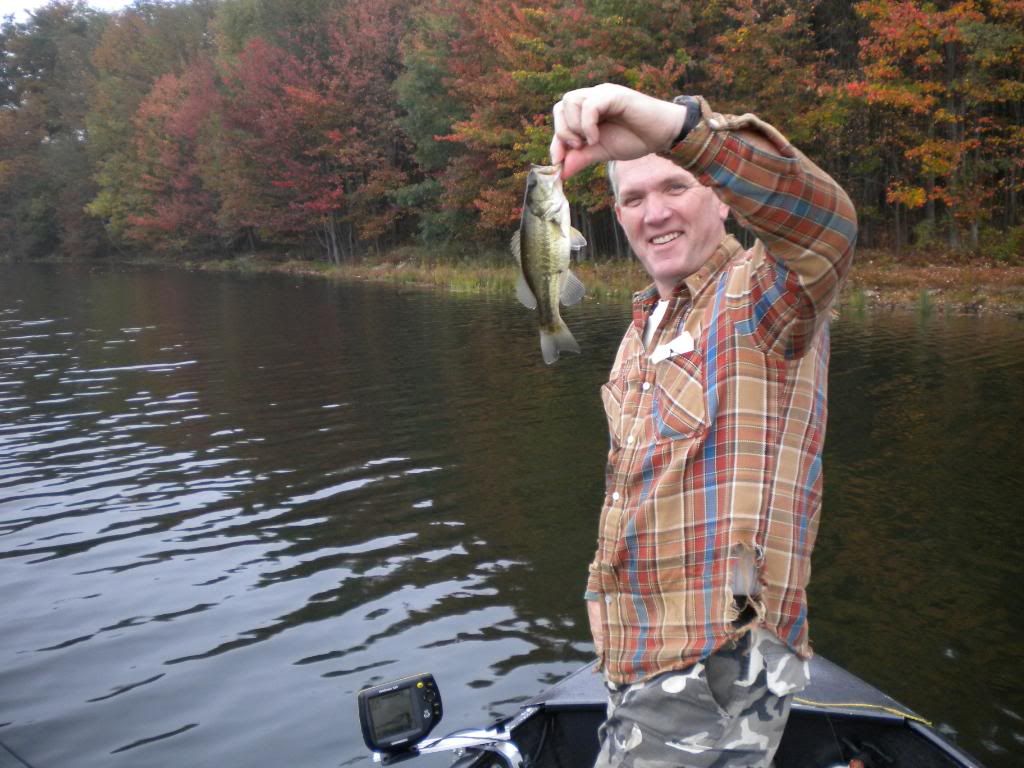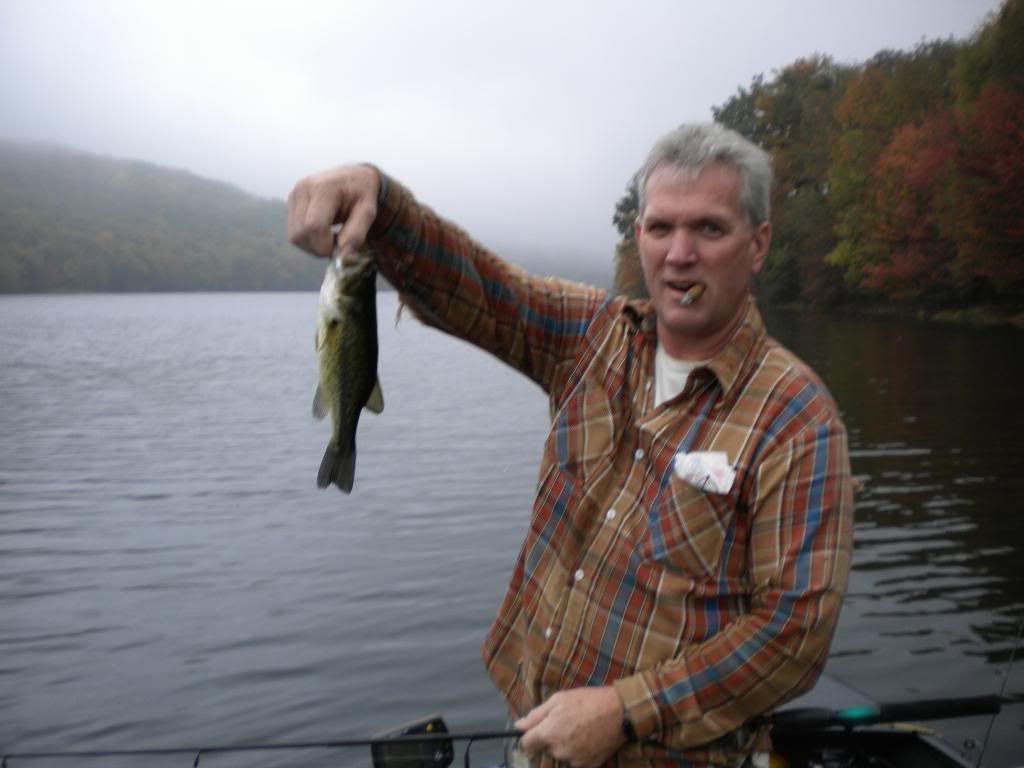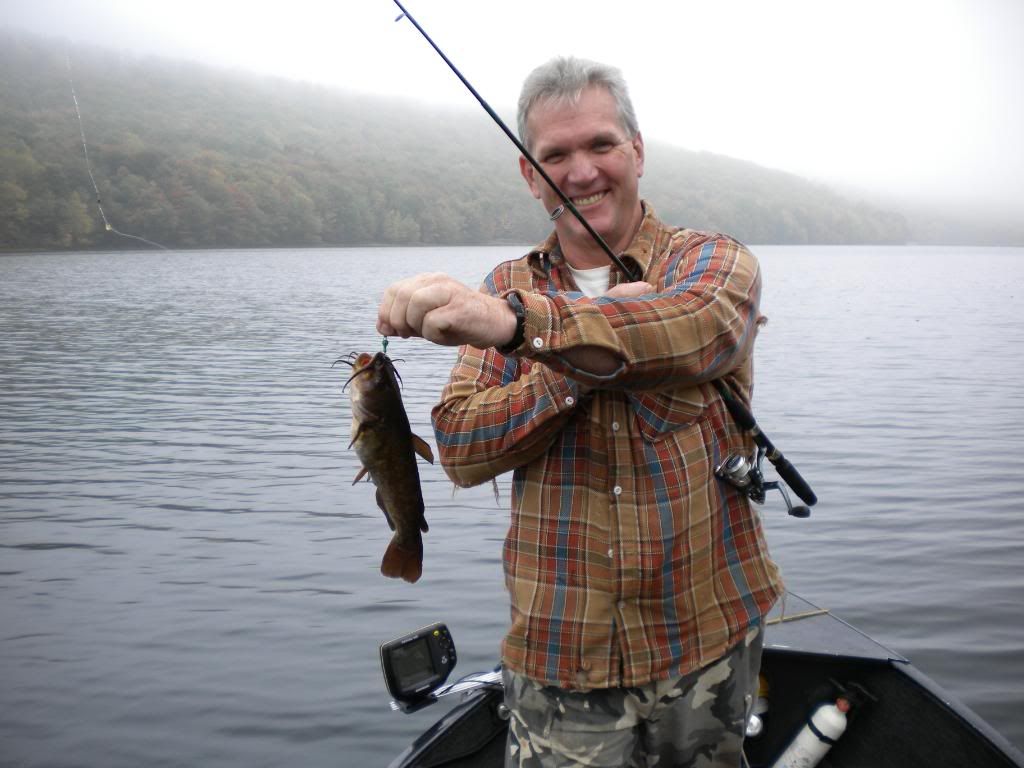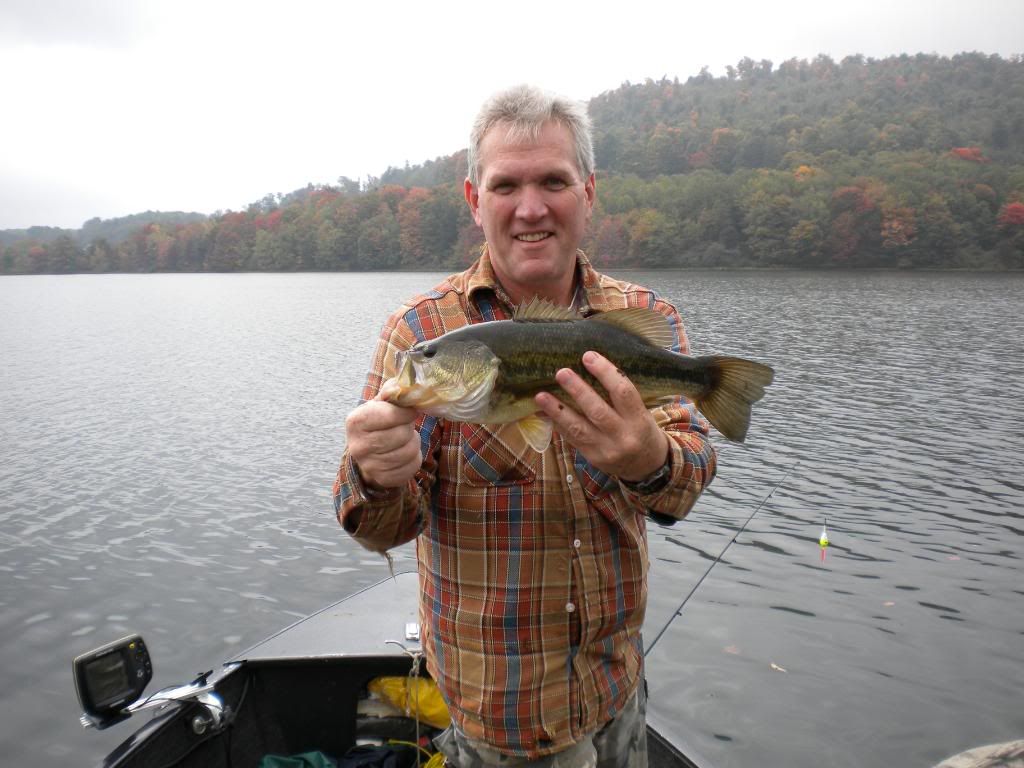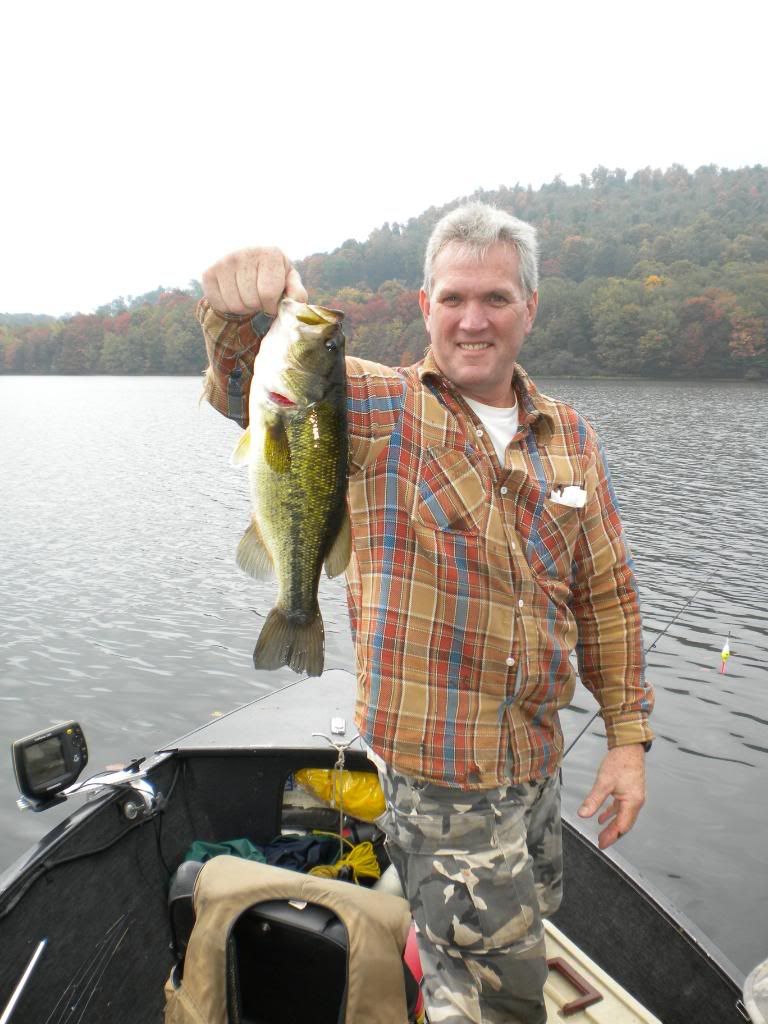 ---
09/20/09
Lindsay, Nick, Brent, and Dave went back to the Loyahanna Creek to fish at night. Lindsay came through with some nice bullhead catfish, Nick hit up some rock bass and crappy action, while Dave and Brent each battled Carp...What an Awesome night...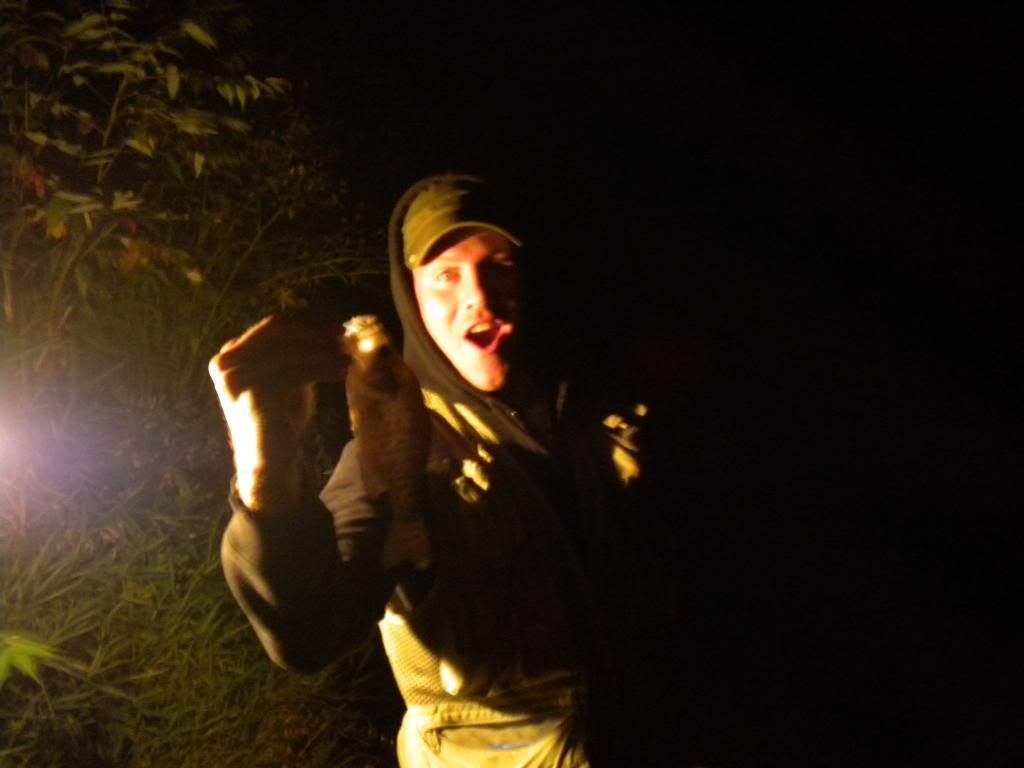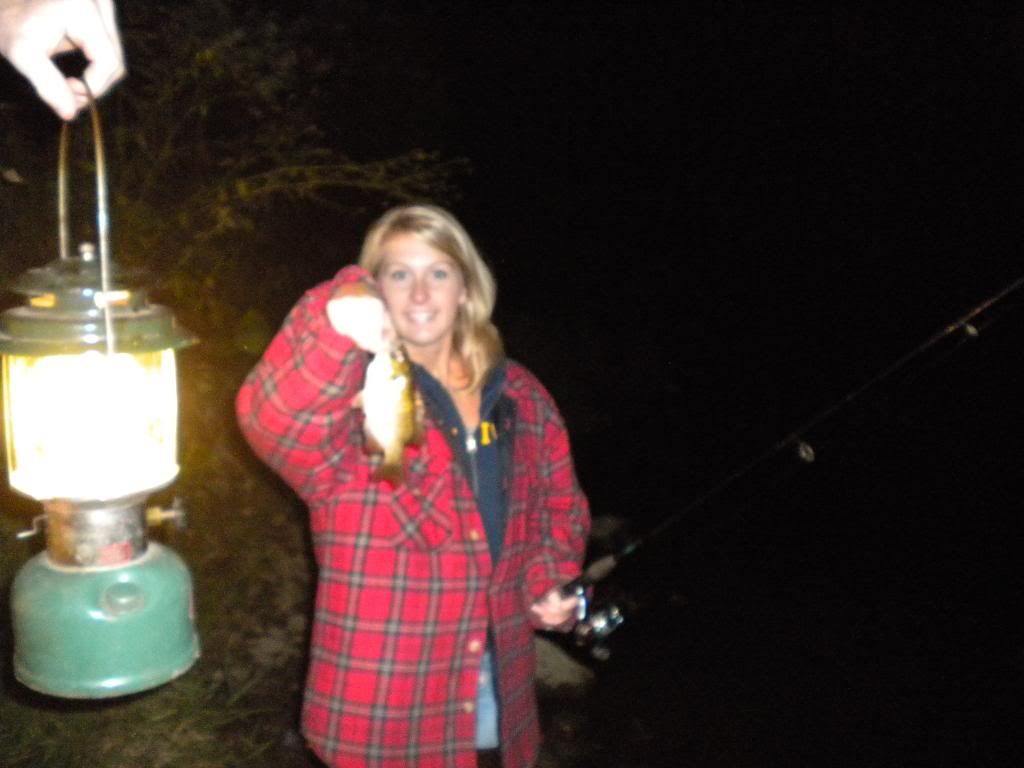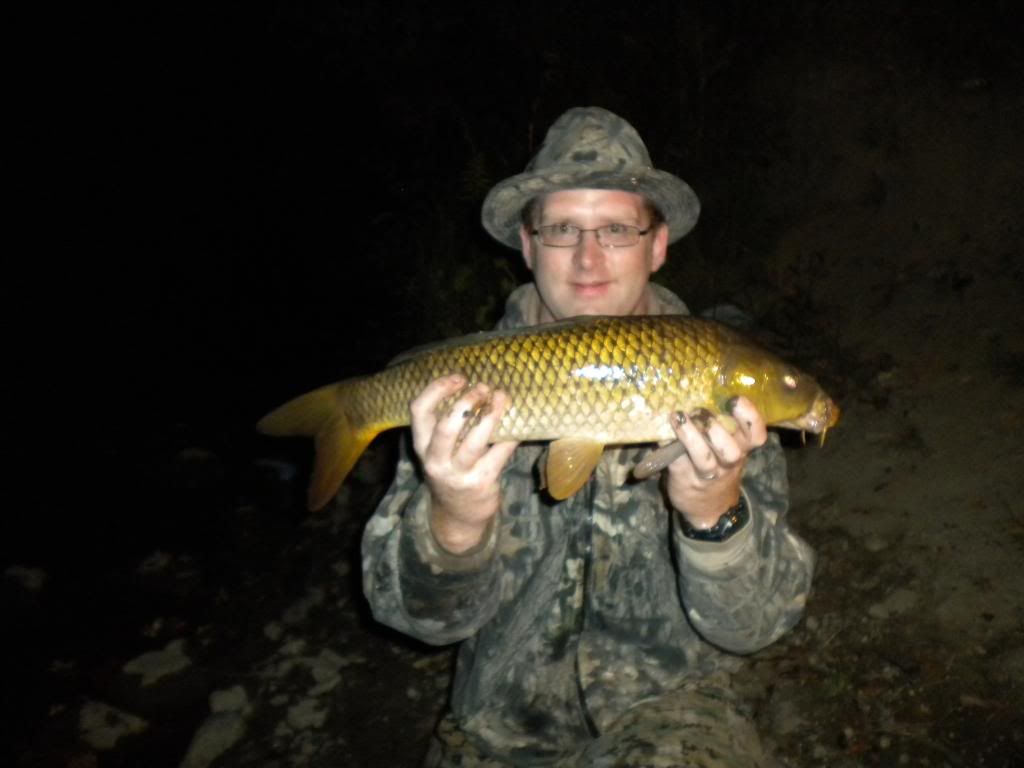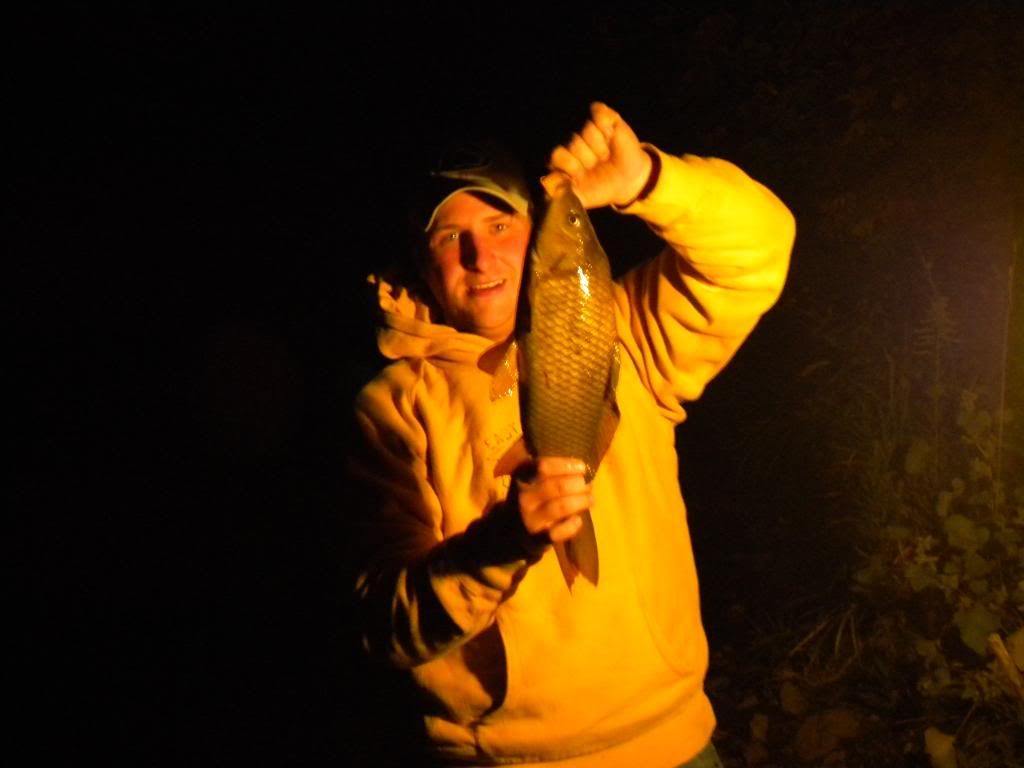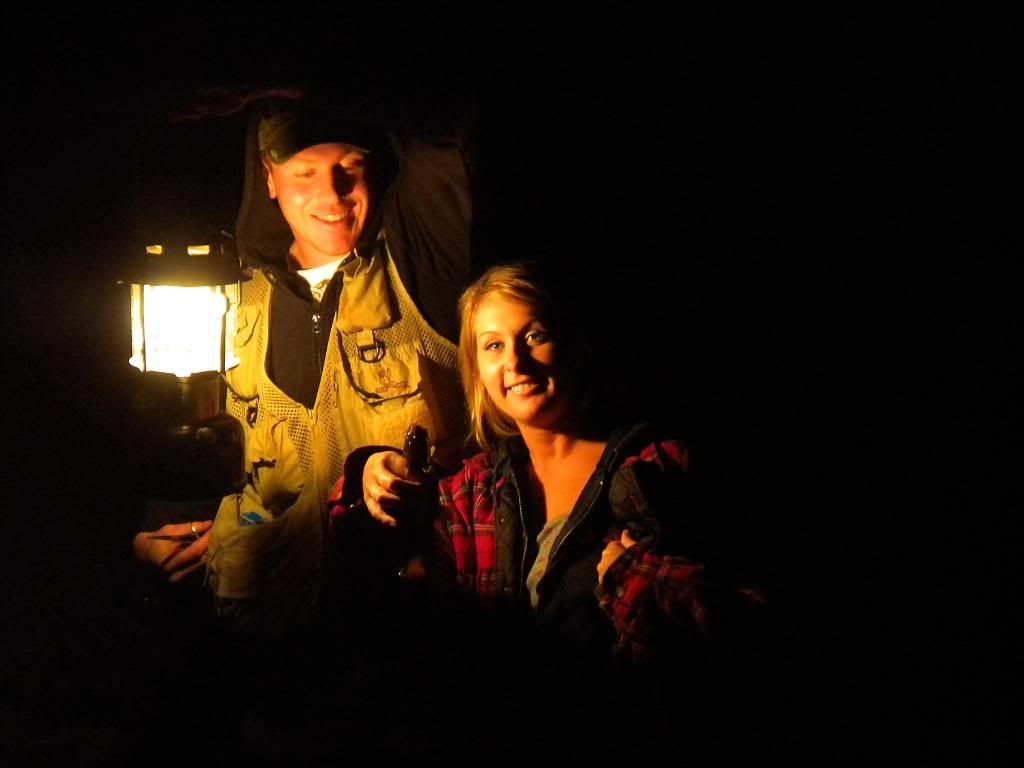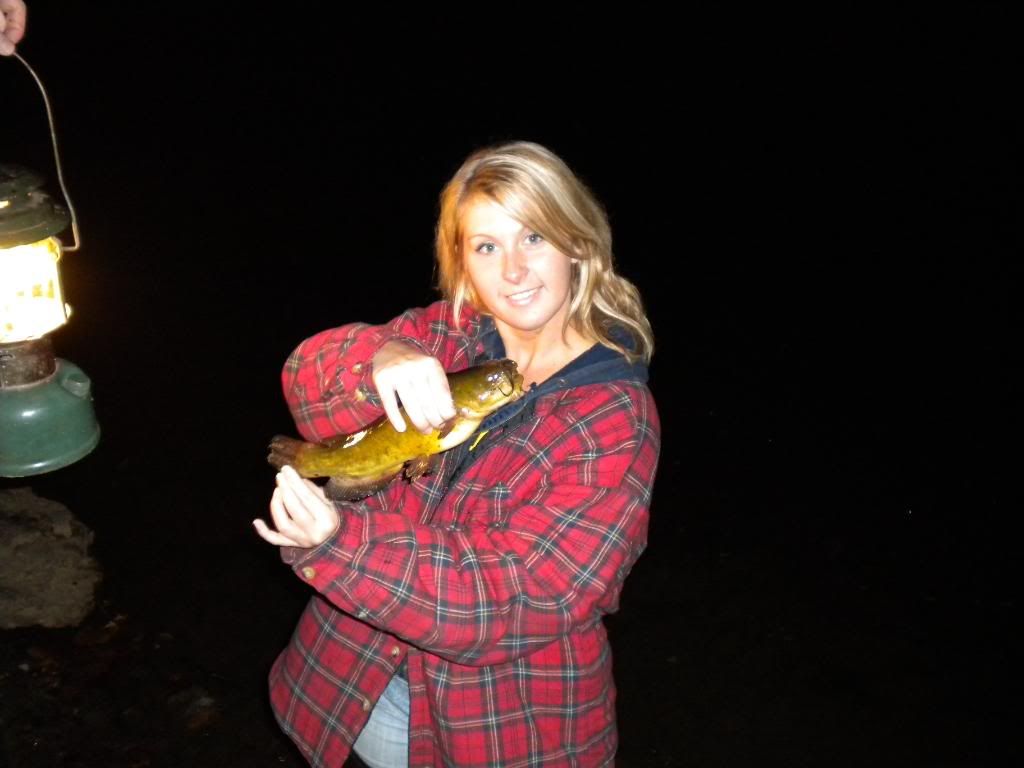 ---
09/13/09
Lindsay, Nick, Brent, and Dave went to Lindsay and Nick's favoite fishing hole on the Loyahanna Creek. Brent got skunked while everyone else caught some nice crappy, smallmouth, and rock bass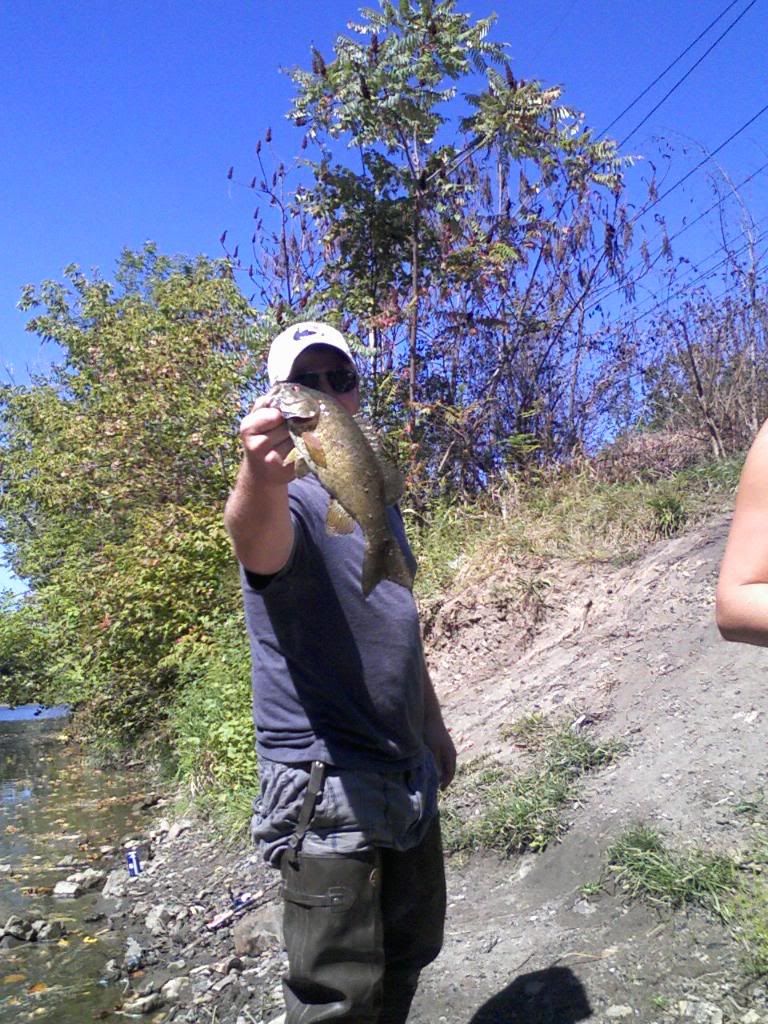 ---
09/07/09
Lindsay and Nick Started to fish this year and here are some pictures of some of Lindsay's Fish that she caught.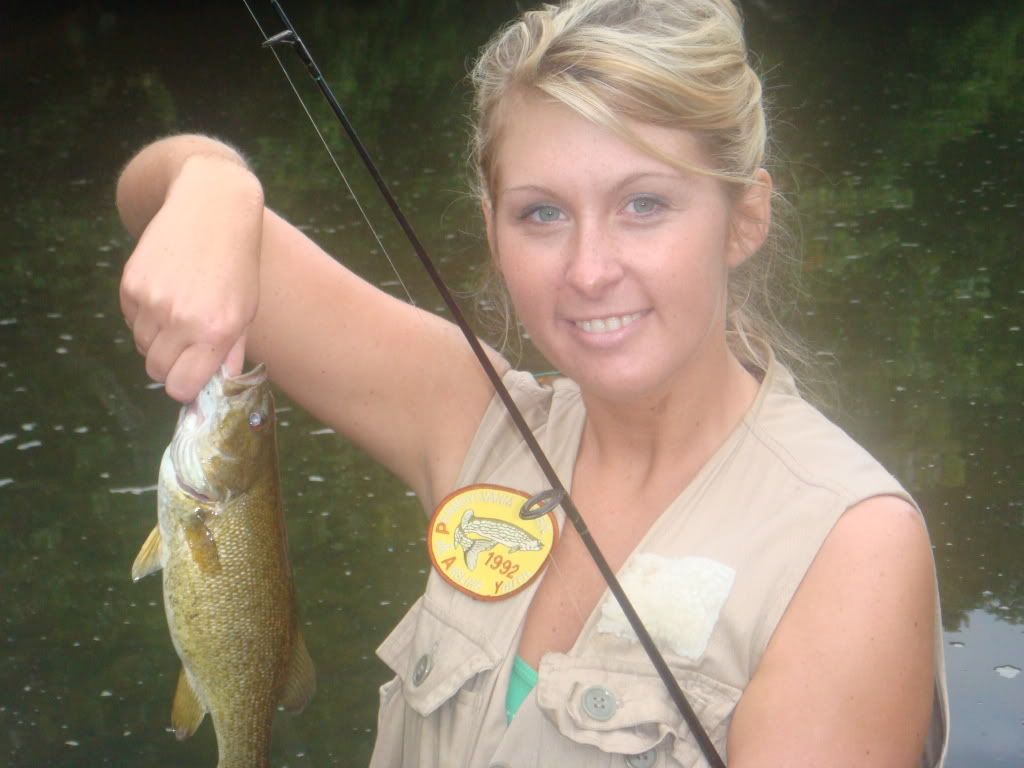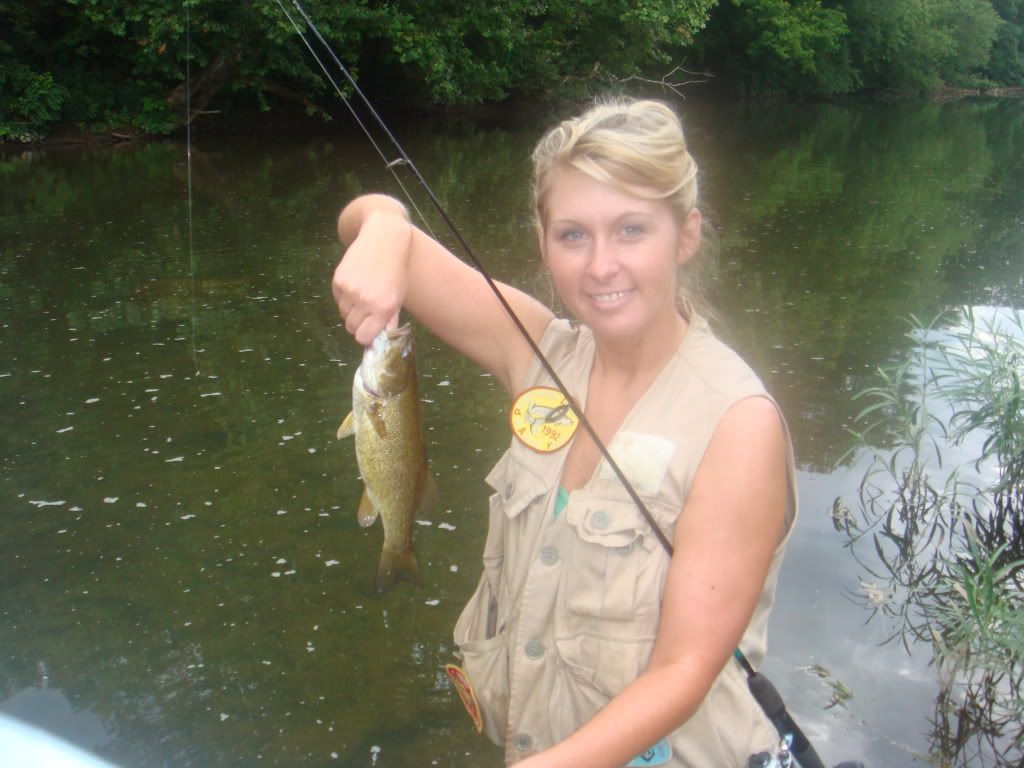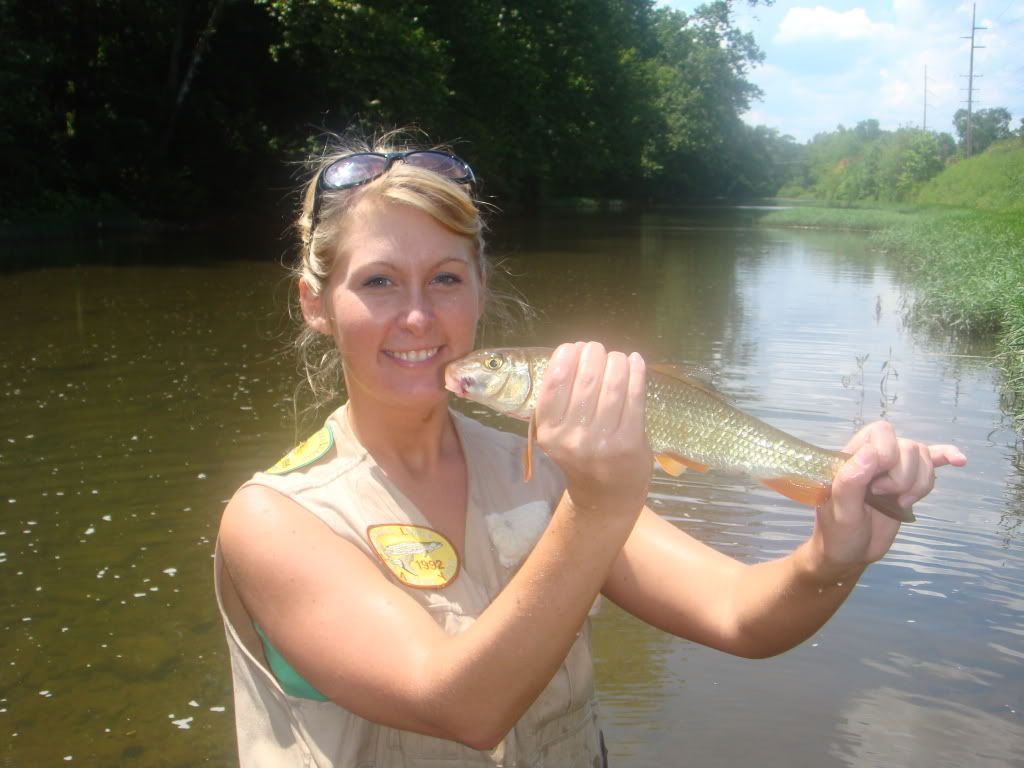 ---
08/30/09
Dave and Brent Took a Bike Ride down the Yough up near Ohio Pile and hooked into some nice small mouth and Dave had a huge Palomino Trout one, but lost it...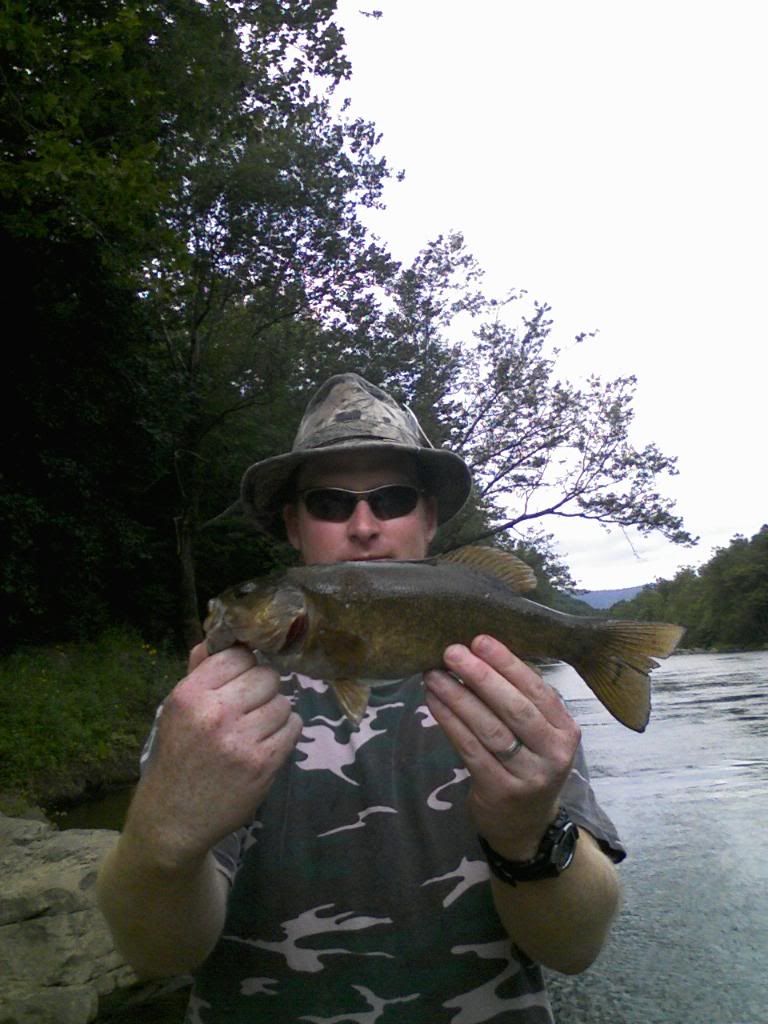 ---
07/19/09
Bob, Rick, and Brent went to on of the Little Pike's Favorite fishing holes...High Point Lake...Bob caught 7 fish leading the day...Brent with 5 and Rick with 4...Good day pulling in for the first time in some chain pickeral...also Northern Pike, Crappie, Large Mouth Bass, and Bullhead Catfish...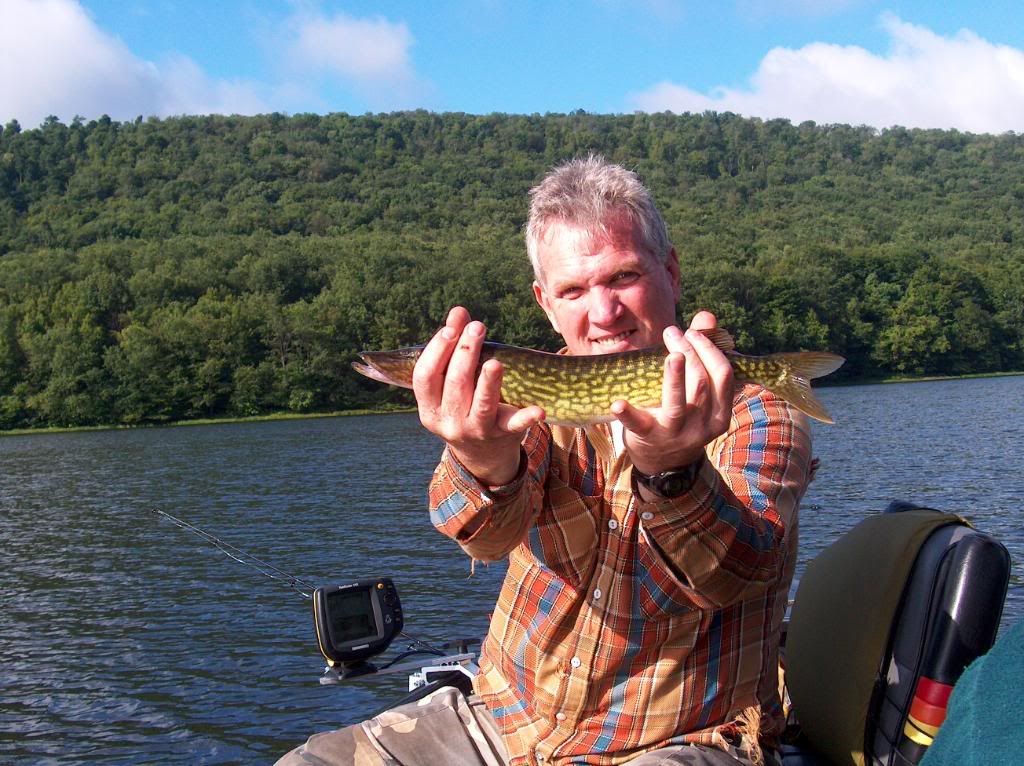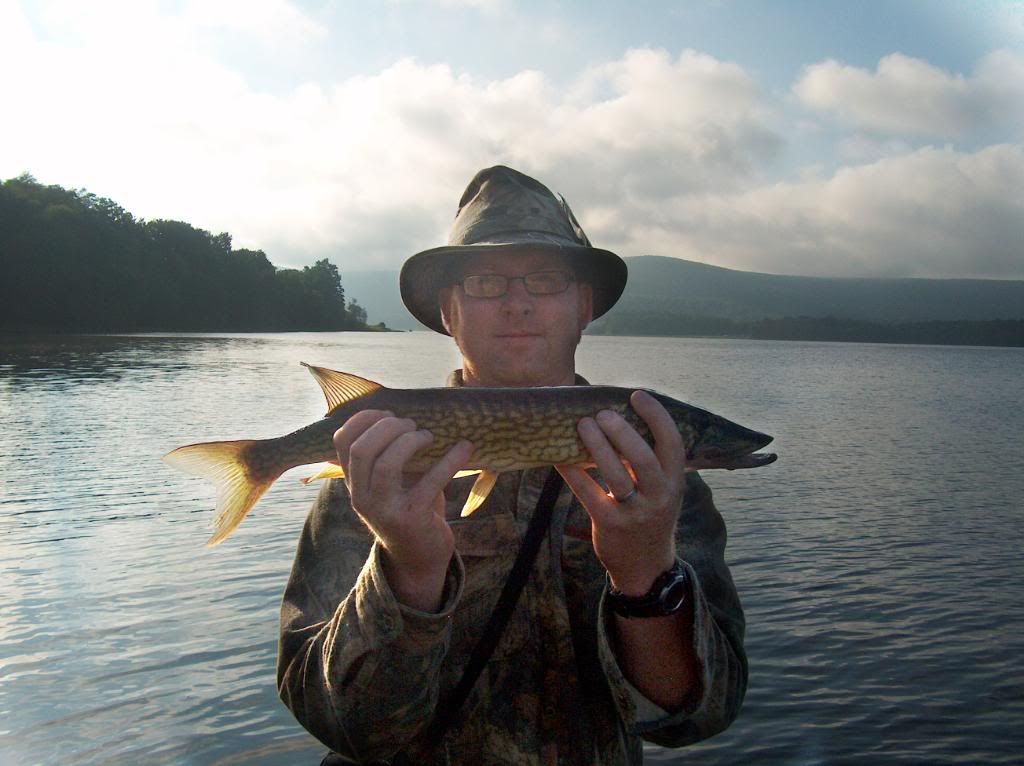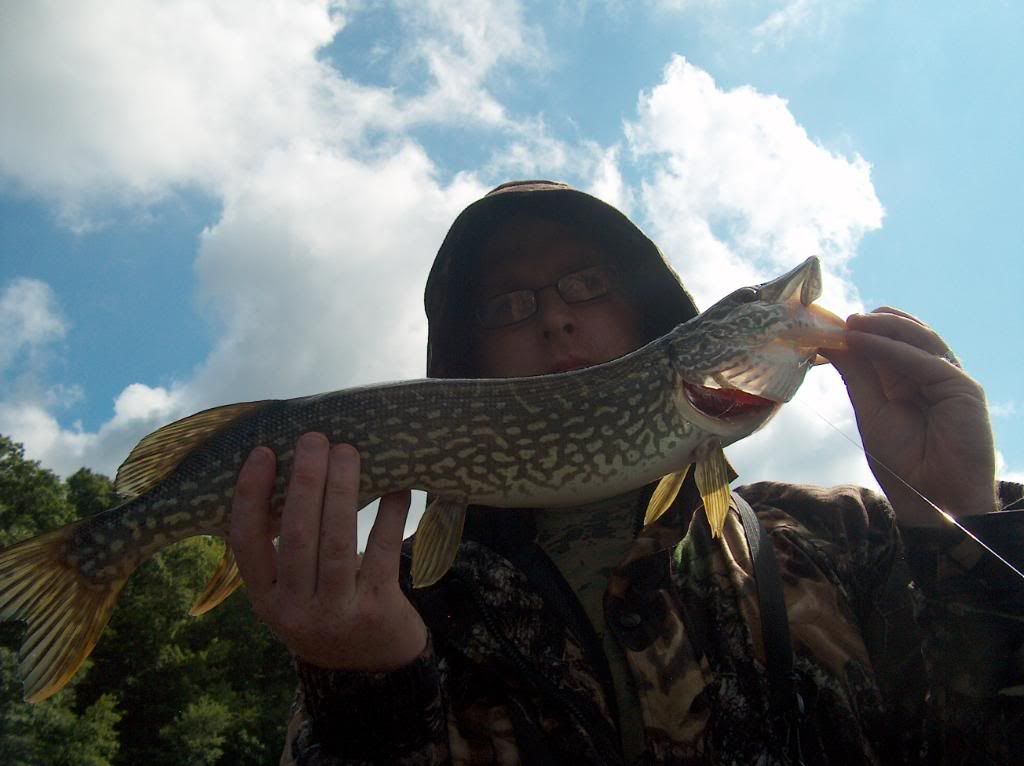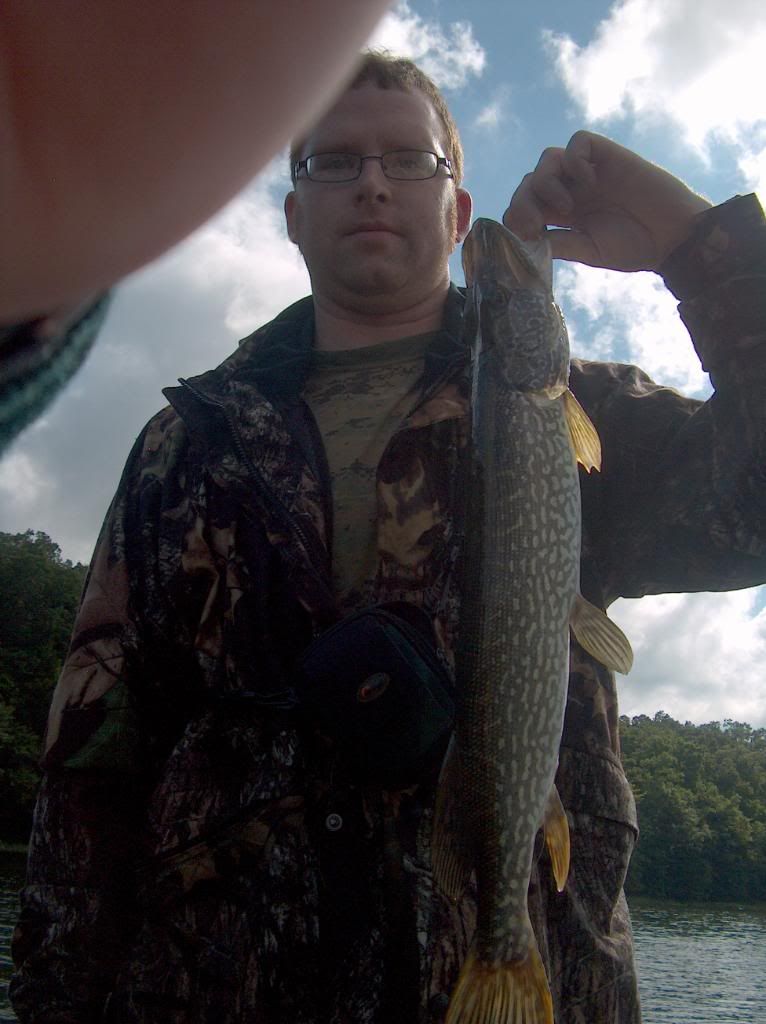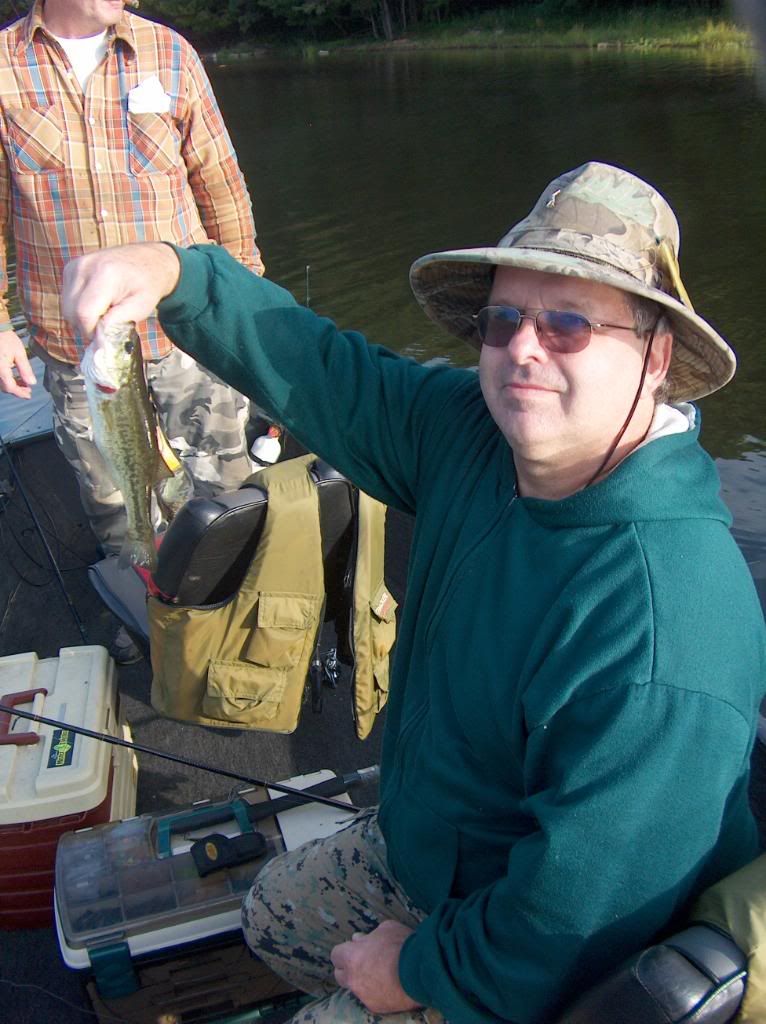 ---
07/14/09
Dave caught some fish at the Yough River including a crazy looking sucker and some bass...later that day he took Macy again to the hunt club to pull in another huge cat...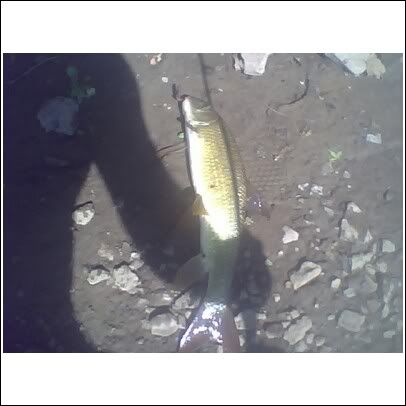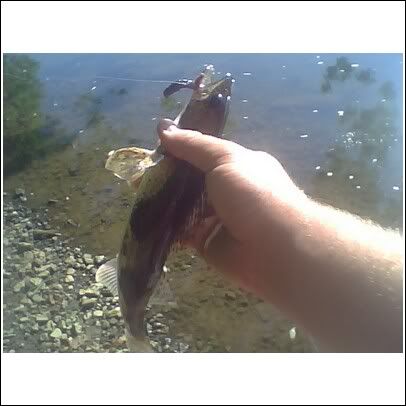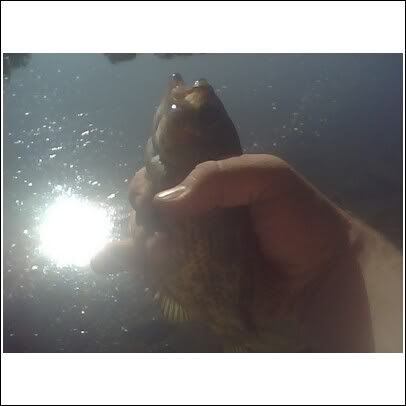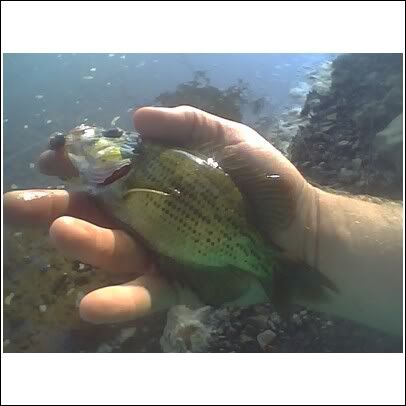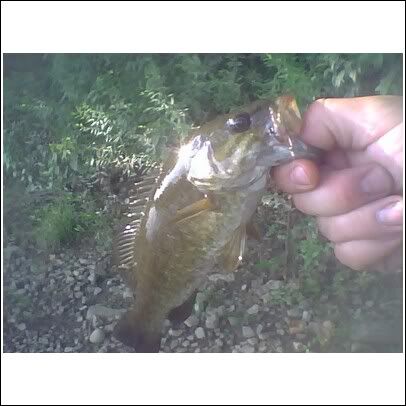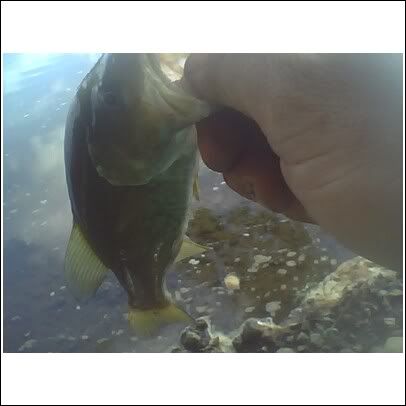 ---
06/27/09
Brent and Dave Took the Little Pike first the first time by themselves...it might have been the first time in 17 years that Rick did not ride the pike...Slow nite, Brent caught a sheephead and small channel cat...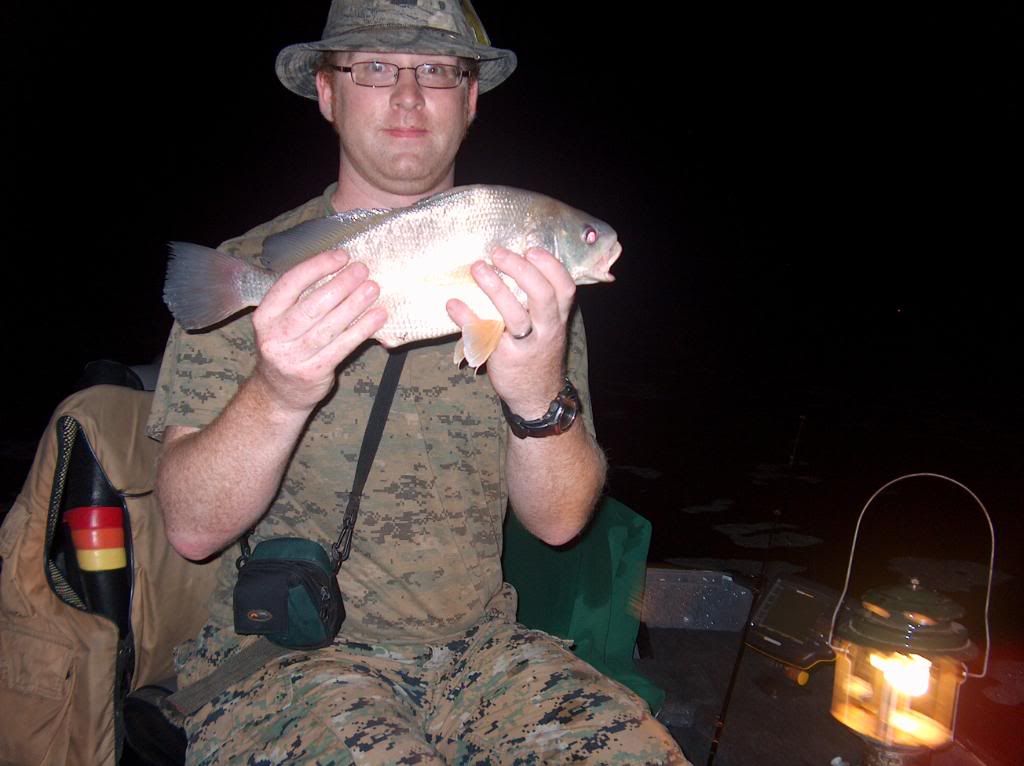 ---
06/13/09
Dave and Macy went to Dave's Hunt Club...Macy Pulled in this Huge Channel Cat...
---
---
06/10/09
Dave Took his Daughter Macy out to Twin lakes for some Large Mouth bass Action...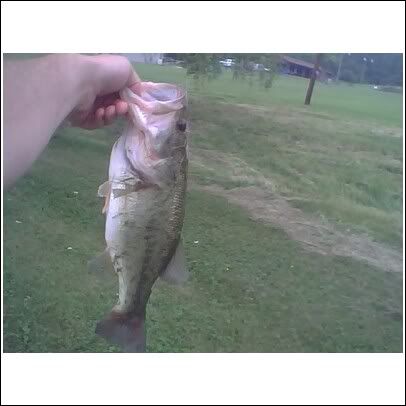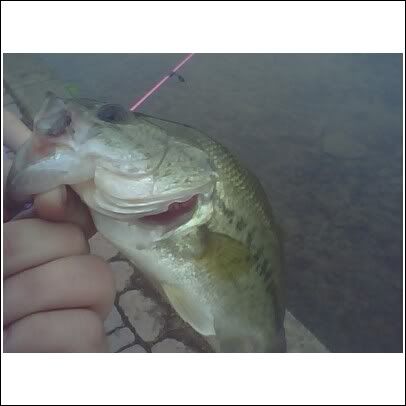 ---
06/07/09
Rick, Bob, and Brent went to the River to Lock 3 and caught a total of 8 fish...Sauger, Channel Cats, and Rick caught a Nice Flathead Catfish...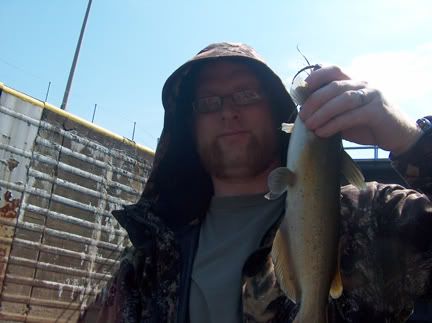 ---
06/04/09
Dave Took a Trip to the Allegheny River at Lock 3 and caught 9 Fish From Walleye, Sauger, and Channel Cats...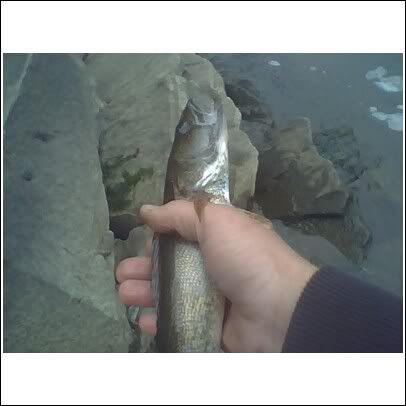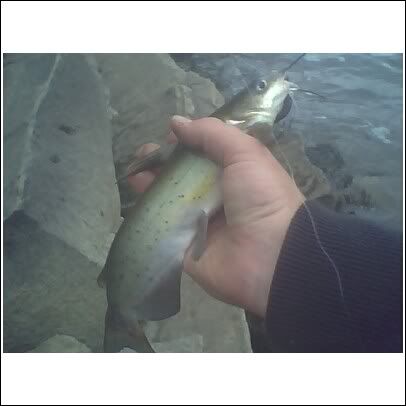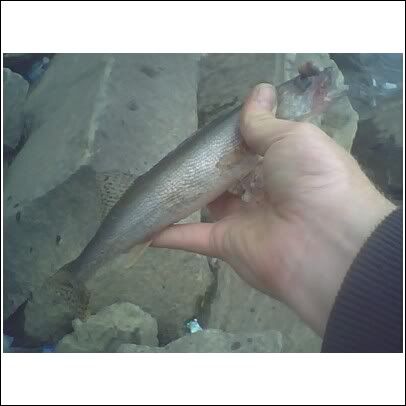 ---
05/26/09
Dave Went to the Yough River at West Newton and Caught some Small Mouth, Rock Bass, and Catfish...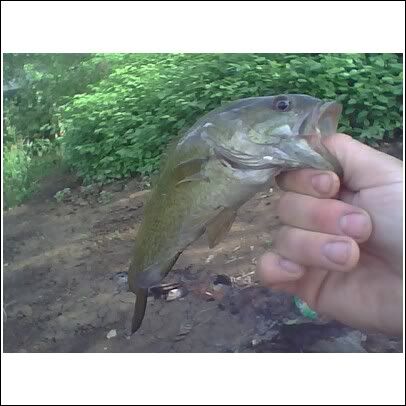 ---
05/26/09
Dave Went to Indian Lake again and caught this nice Carp...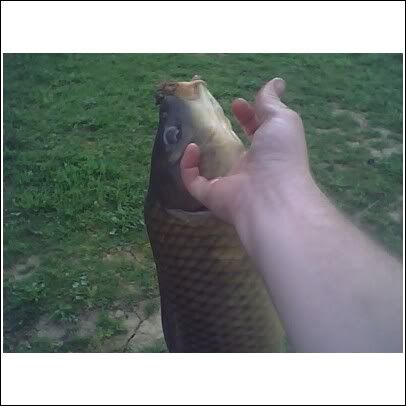 ---
05/25/09
Dave went to Indian Lake and caught 4 Rainbow Trout.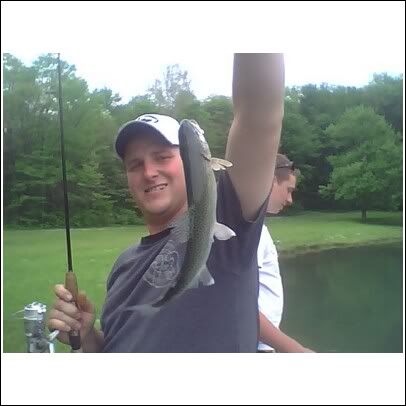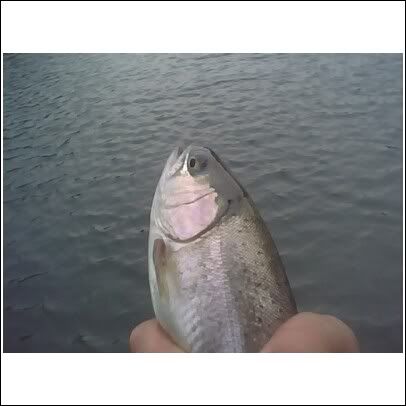 ---
05/24/09
The first adventure of the Little Pike was today and it did not disappoint. Rick, Bob and Brent tour up pulling in a total of 48 Fish including Walleye, Sauger, White Bass, Small mouth, and Catfish. What a Great Day...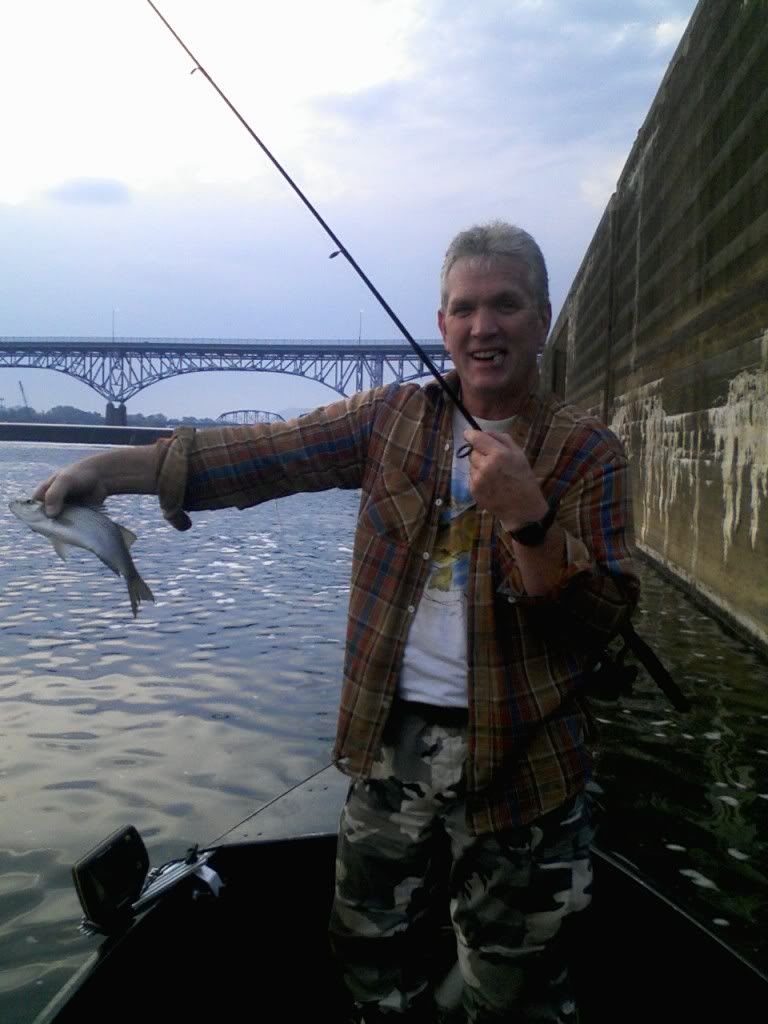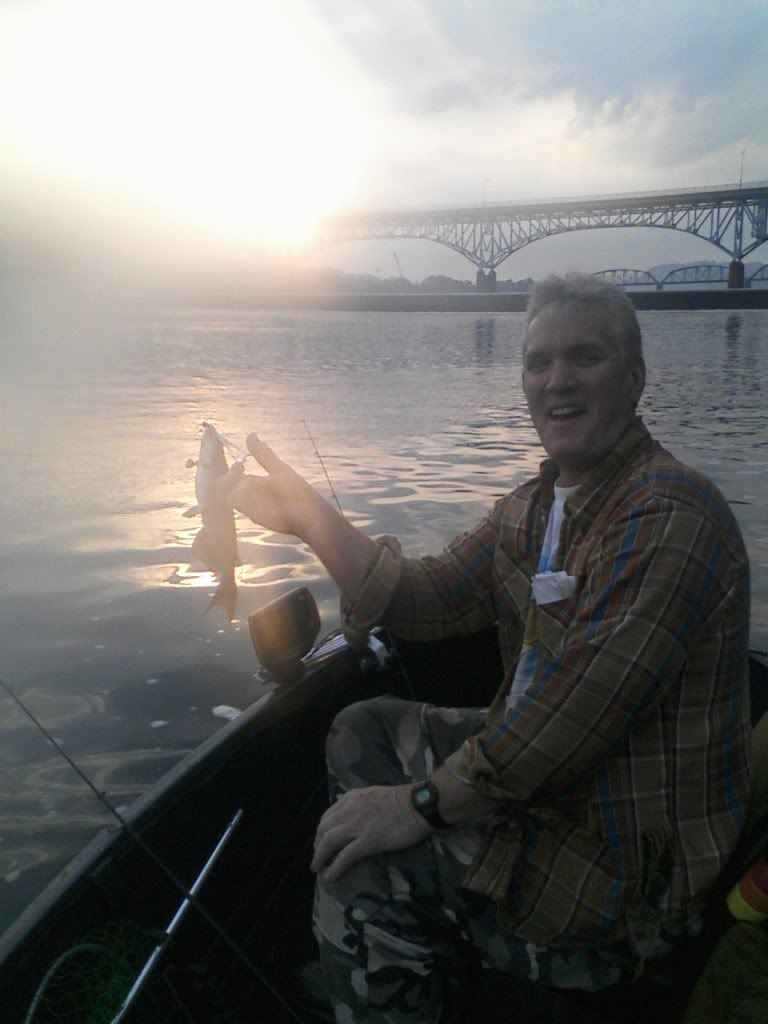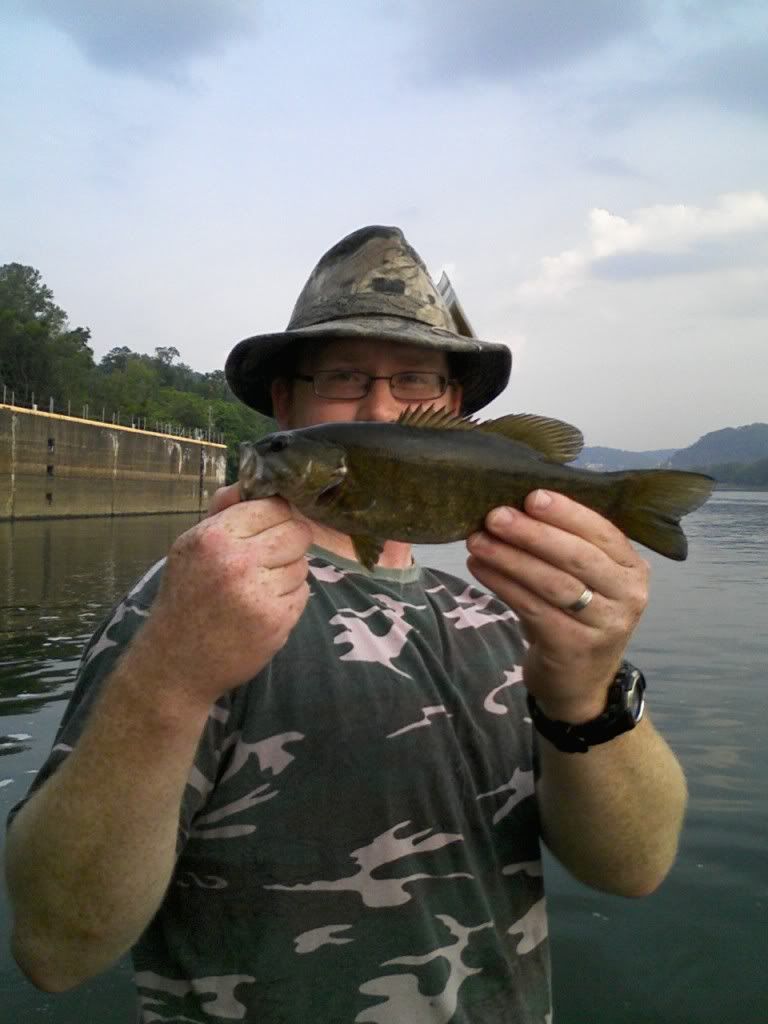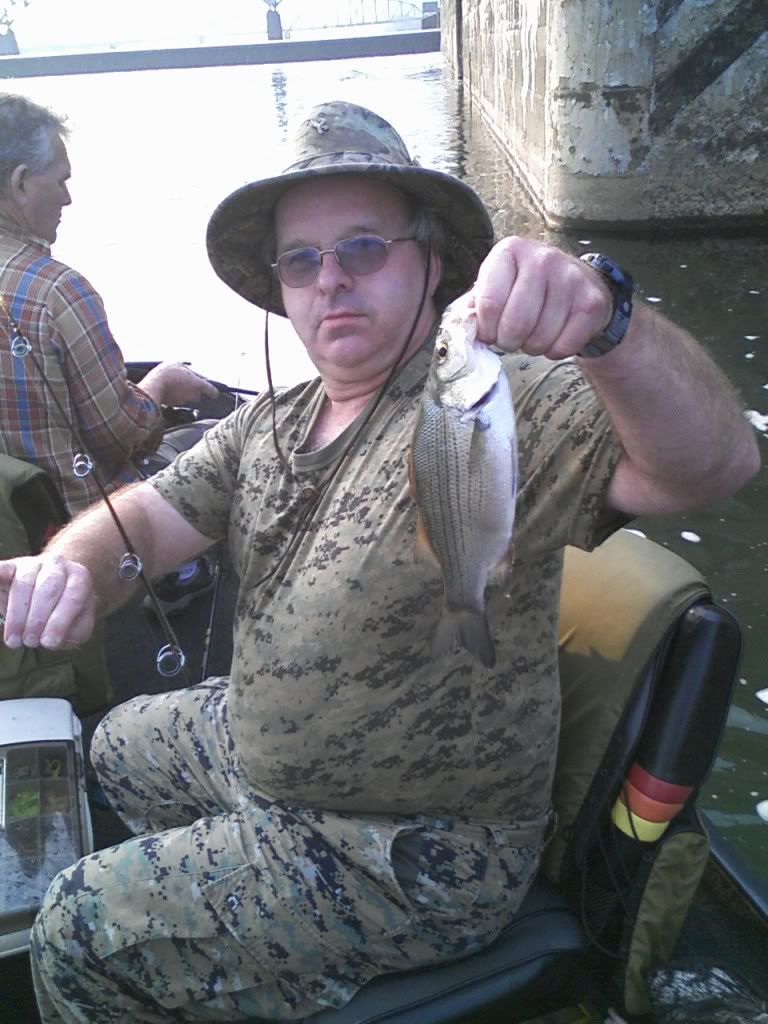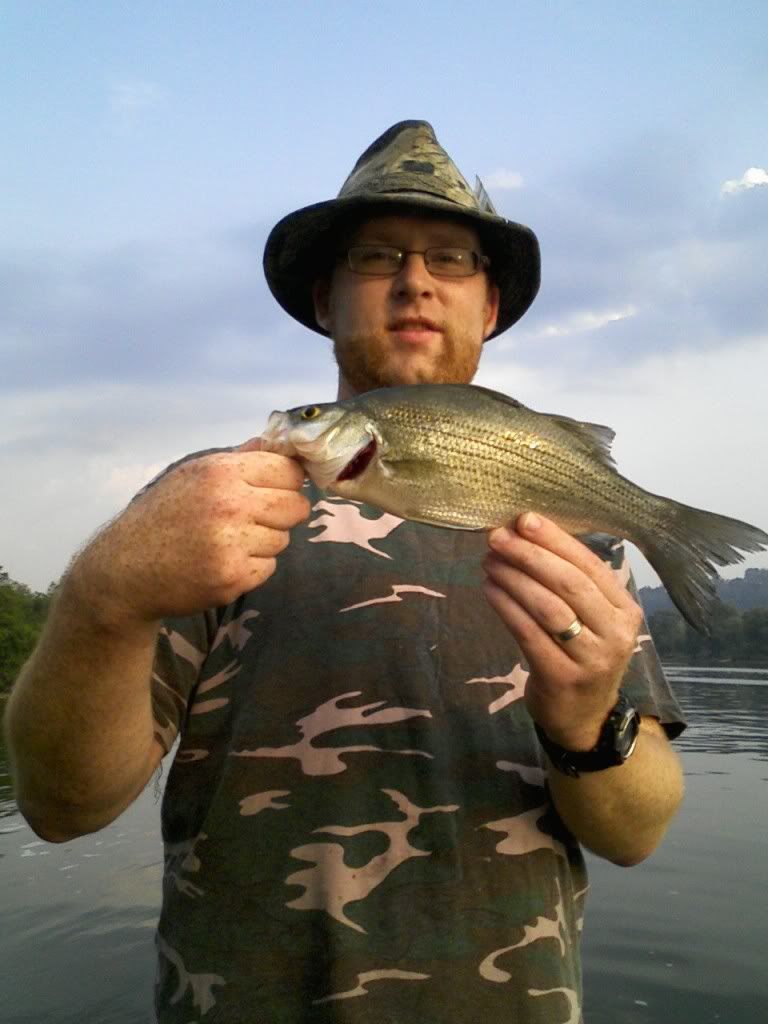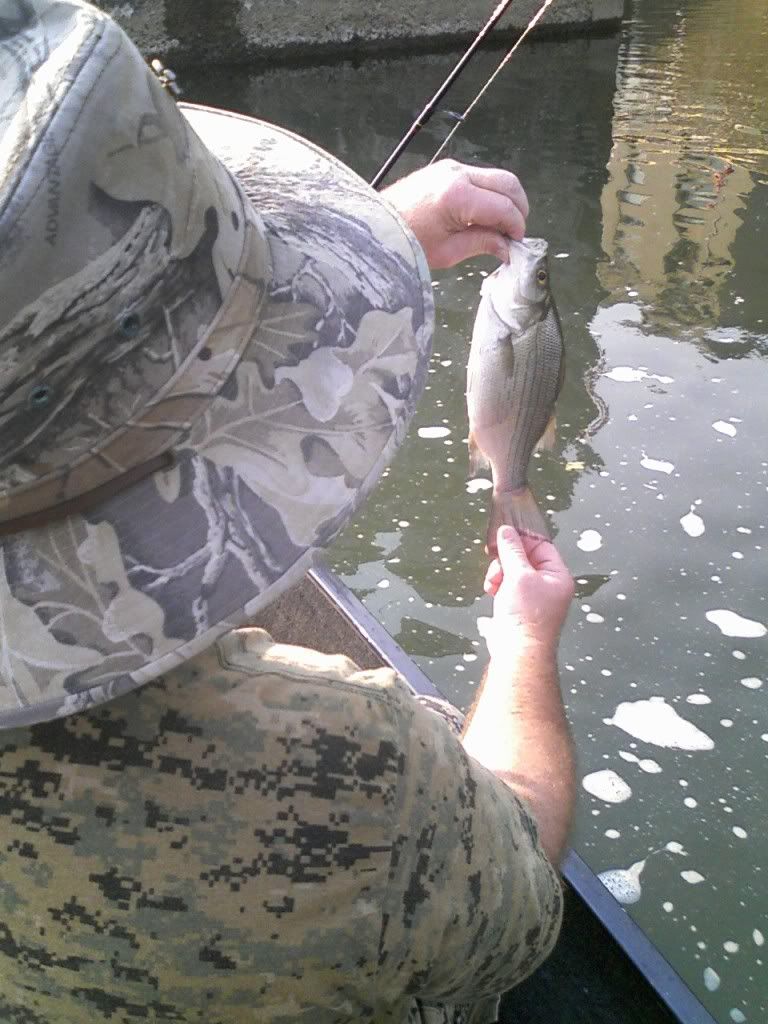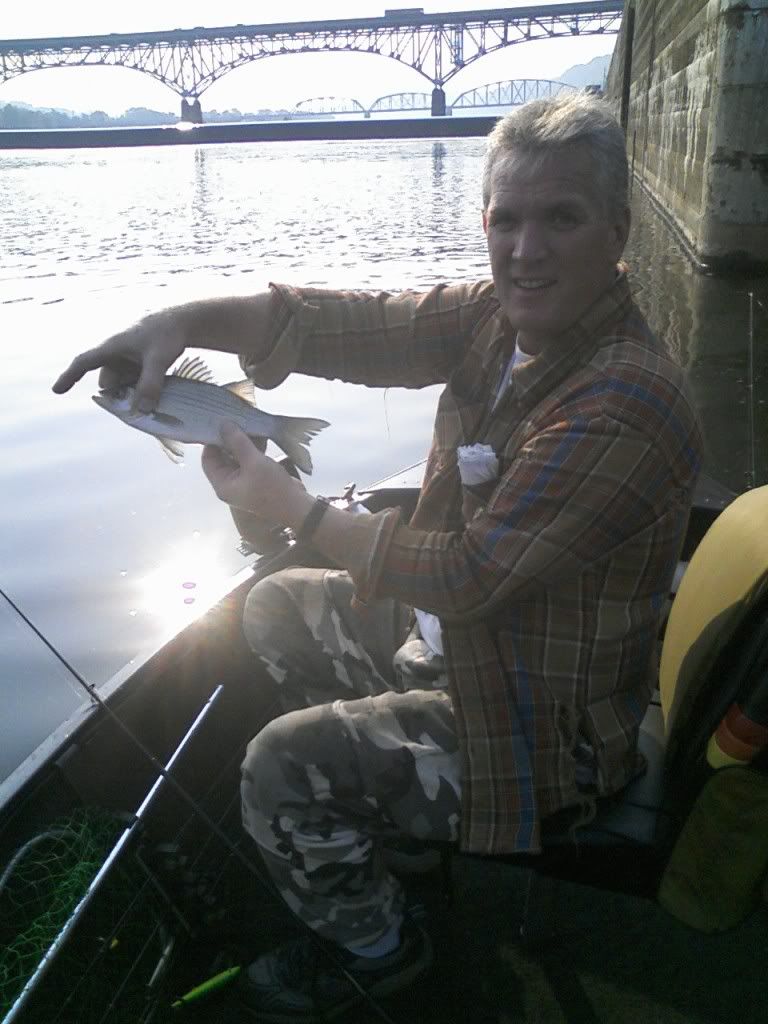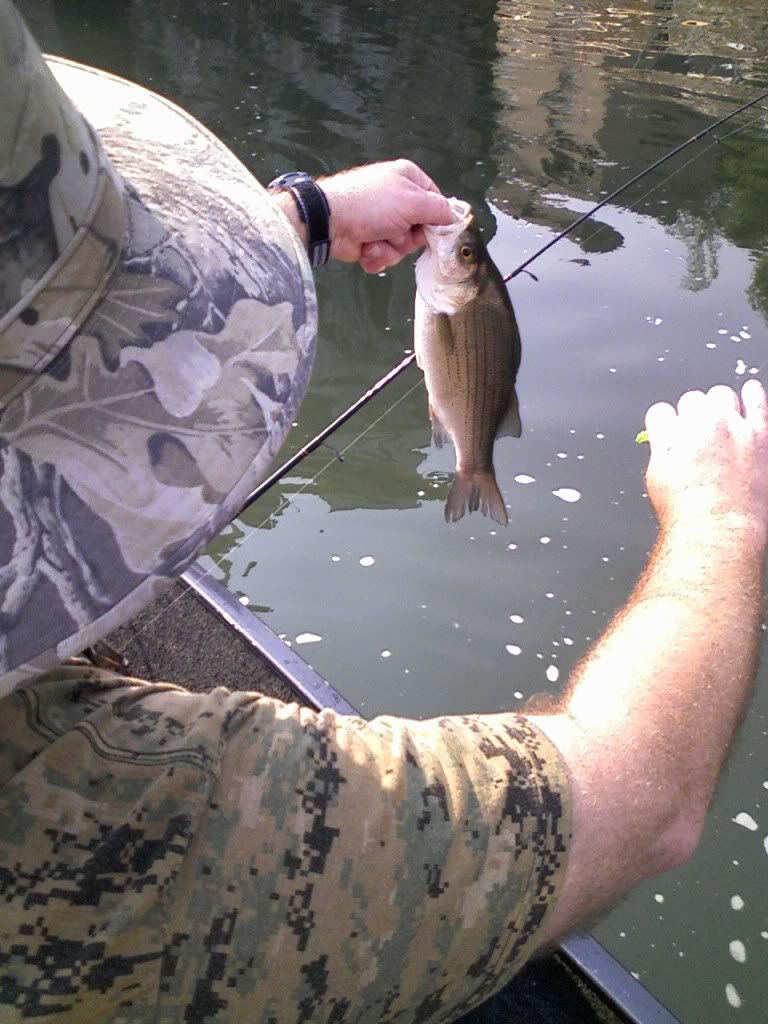 ---
05/22/09
Brent went to his secret Spot on Laurel Hill Creek and Caught some Brook Trout and Rainbows...It was fun...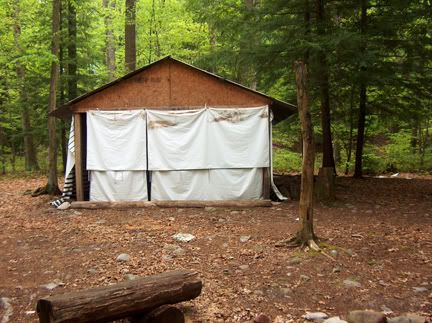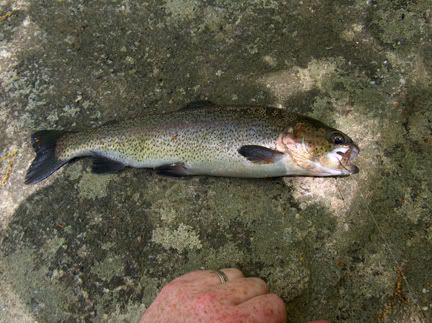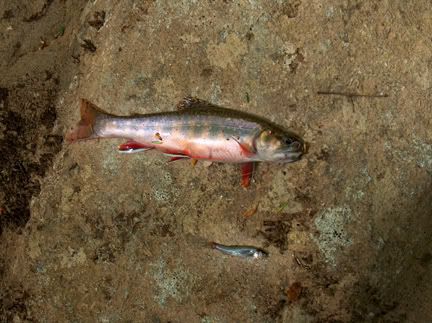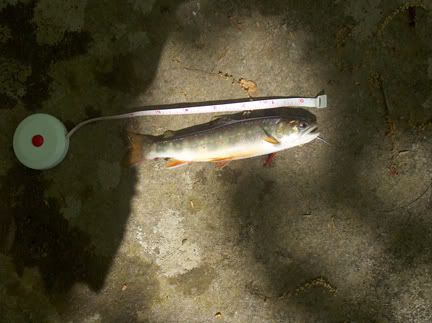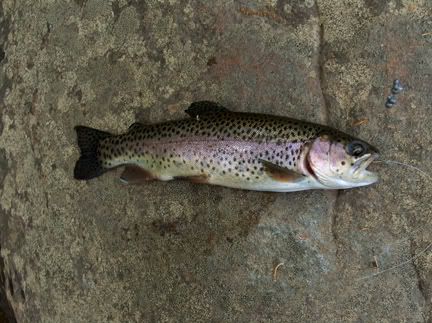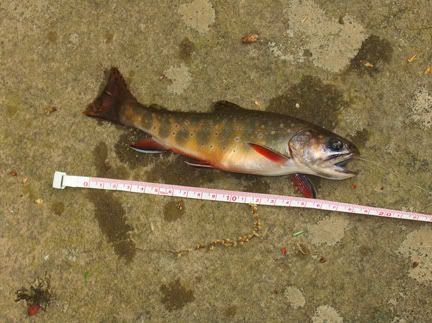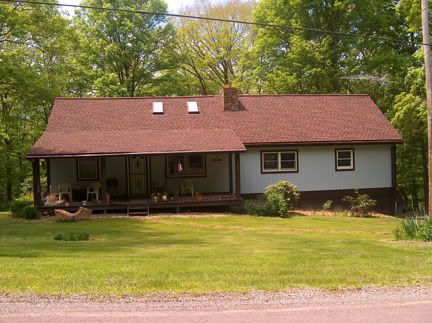 ---
05/14/09

These Pictures are from the weekend of the 14th were Dave and Brent Fished Mammoth Lake, Indian Lake and Laurel Hill Creek...Rick Fished Laurel Hill with Dave and Brent as well...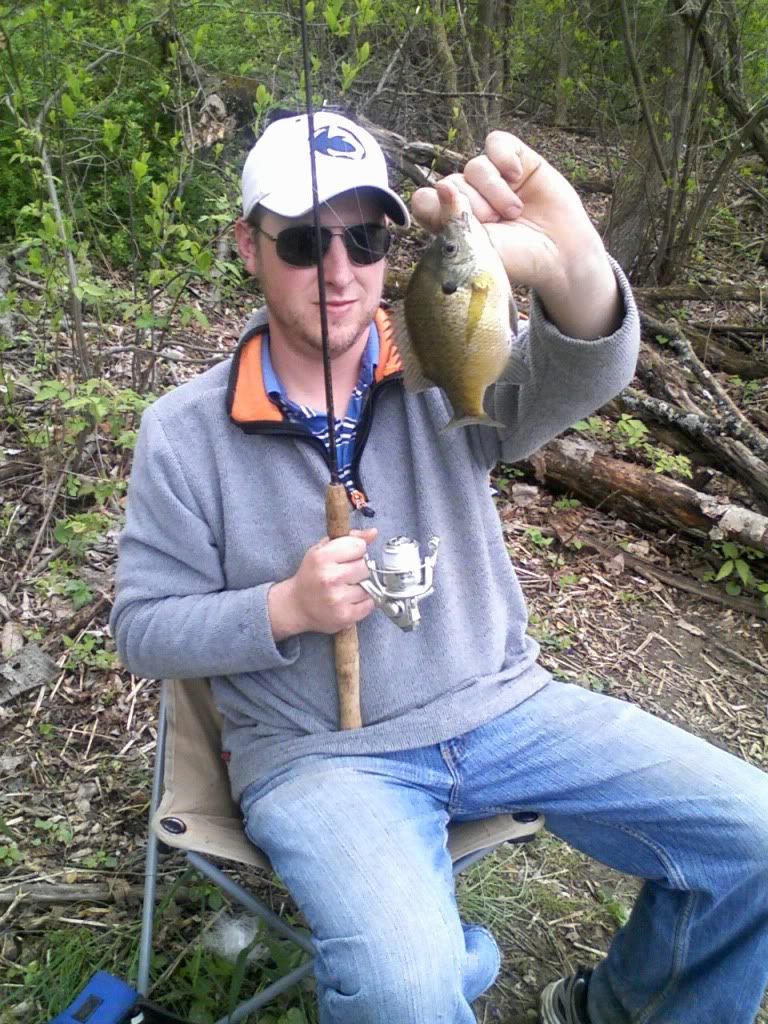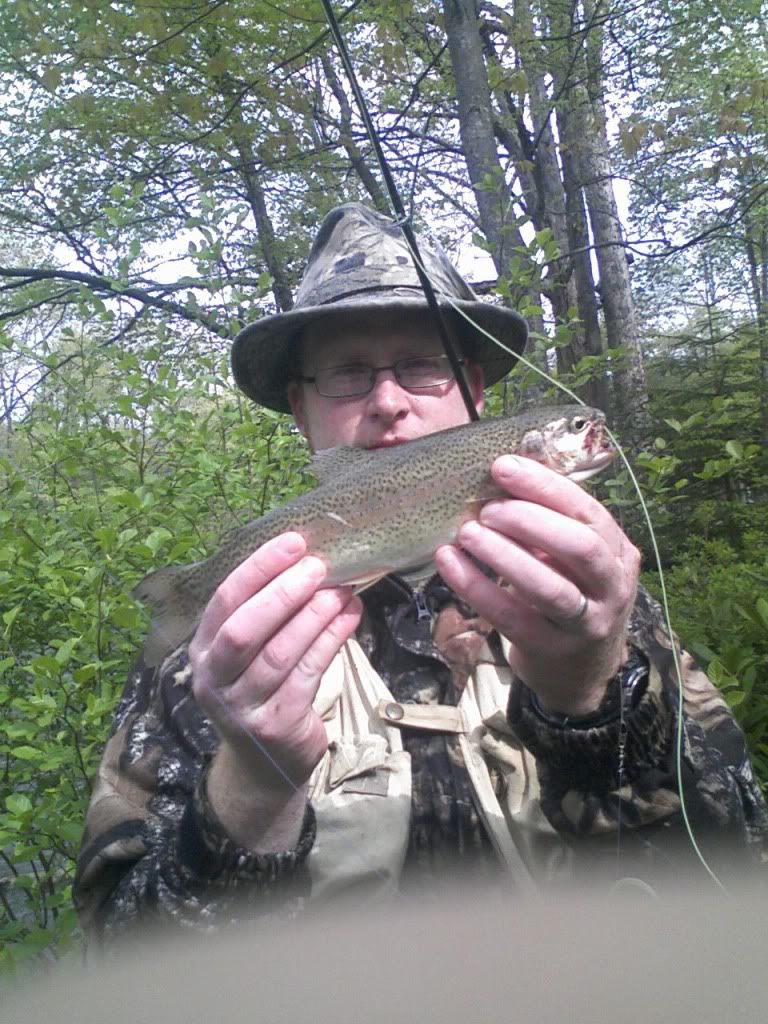 ---
05/07/09
Dave and and his daughter went to Indian Lake and caught 3 Nice Carp...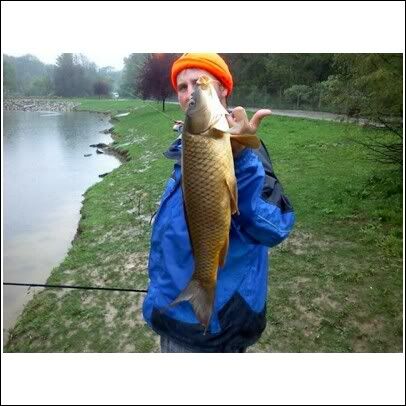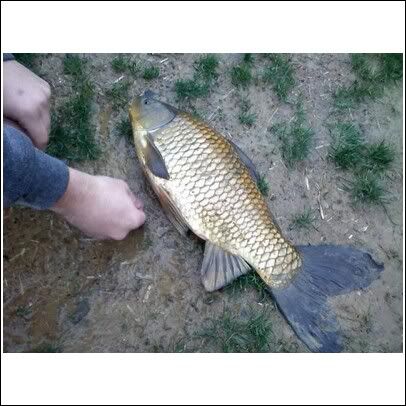 ---
04/25/09
Dave and Brent Went to Donegal Lake for some night fishing. Both Dave and Brent had big fish on that got off. Brent Caught a 7 inch Crappie. It was a nice night, but not for fishing...
---
04/23/09 - 04-24-09
Rick and Brent Went back up to Laurel Hill Creek to help stock and fish. It was so Packed with people that they decided to fish Iron Bridge on the 23 and 24. On the 24 they also fished for the first time below the Laurel Hill Dam. Rick Caught 7 and Brent Caught 5.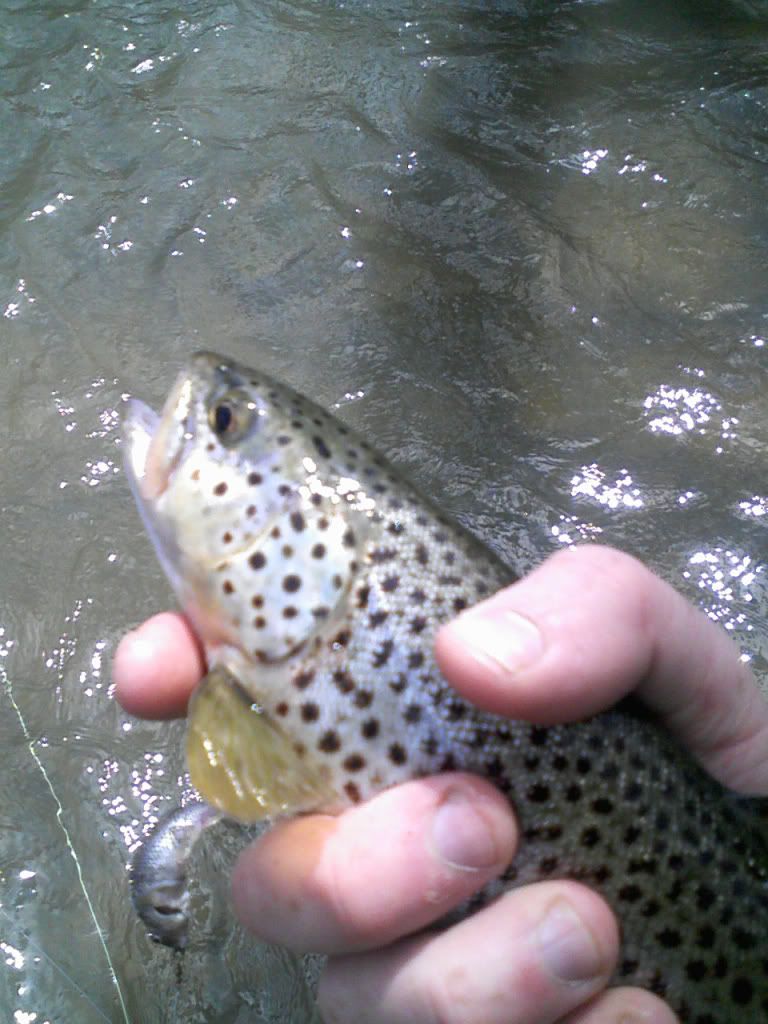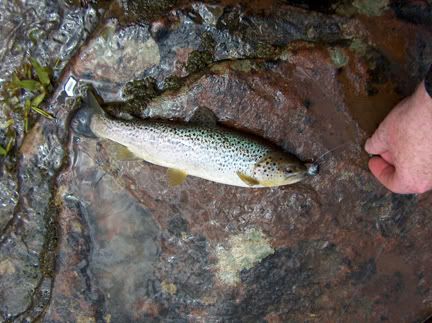 ---
04/21/09 - 04-22-09
Dave Snuck down to the Loyahanna Creek and Caught a bunch of trout.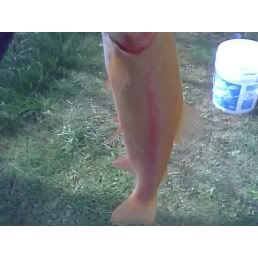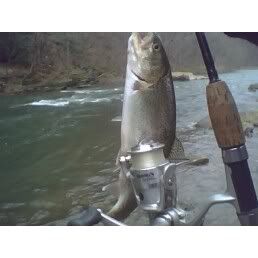 ---
04/18/09

First Day of Trout

It was a beautiful day outside, which reached 70 degrees. They did not stock that many trout this year at Iron Bridge on Laurel Hill Creek, but that didn't stop Ricky and Brent. Brent with 5, Rick 4, Dave 2, and Andrew 1.
---
04/15/09
Dave Took a Solo Trip up to the Yough River in West Newton. He Caught a Brown Trout.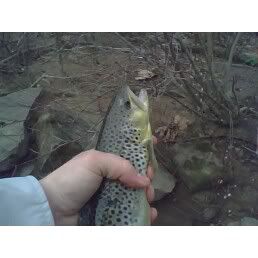 ---
03/25/09
Dave went to the Yough River at West Newton and caught two Brown Trout...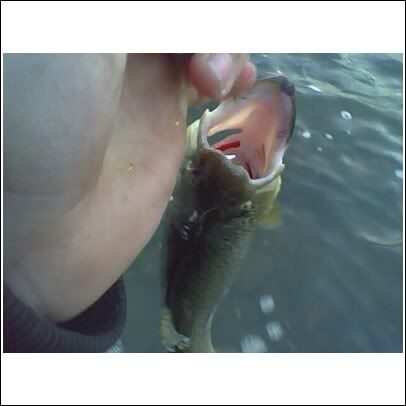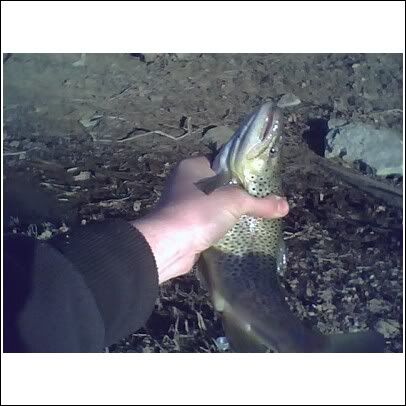 ---
03/14/09
Dave and Brent went up to Erie and fished for Two Days and only couple some...Dave Caught 4 and Brent Caught One...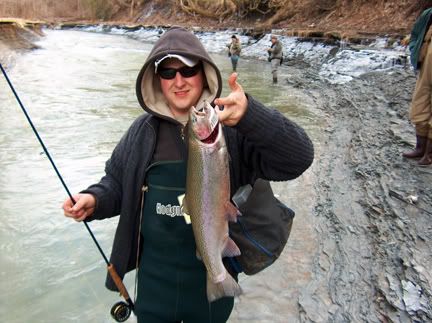 ---
03/07/09
First day we got out for fishing this year. We only fished an hour at The Upper Lake of Twin Lakes and Dave Caught a Rainbow Trout.
---
11/19/08
Dave and Brent took a trip up to Erie for the second time this year. It was a snowy day, but an awesome one. Brent Finally beat Dave with 5 Steelhead to 4. This never happens because Dave is the Man.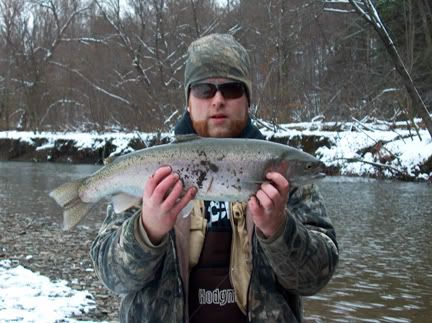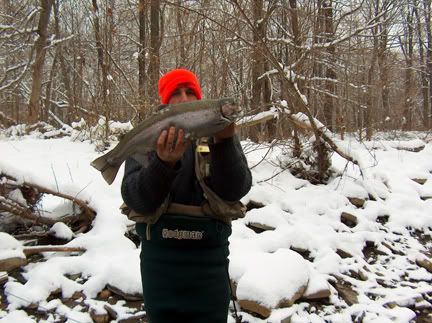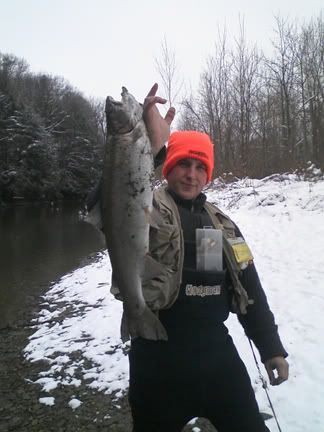 ---
11/02/08
Bob, Rick, and Brent Went Scouting around Laural Hill Creek Area for some fun...We ended up looking around High Point Lake to see how far they dropped the level of the lake. Then we went up to Mount Davis to check out the tower...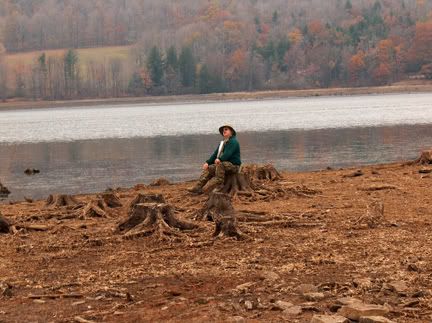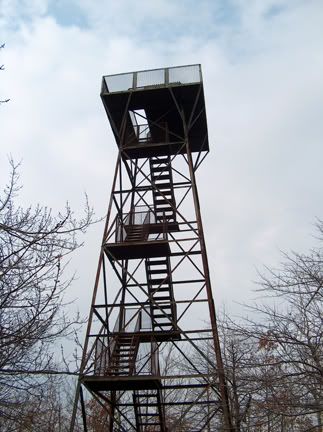 ---
10/26/08
Bob, Rick, and Brent Went out to Lock 3 at Harmerville. Bob caught some smallmouth, Sauger, and Walleye. While Brent caught old faithful, The Channel Cat on the MMP6. Rick caught some small smallmouth.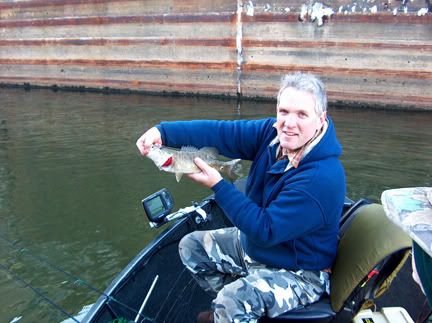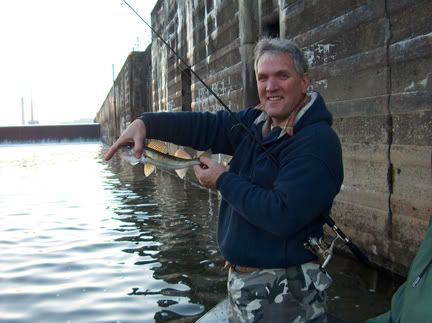 ---
10/12/08
Bob, Rick, and Brent Went out to Highland Park on the Allegheny River again hoping the Walleye and Sauger would be bitting...The hopes were crushed with not a single one...But Bob caught a nice 17 inch Smouth mouth and Brent Caught Two nice Channel Cats...One was on a Jig and the other on the MMT6 Method...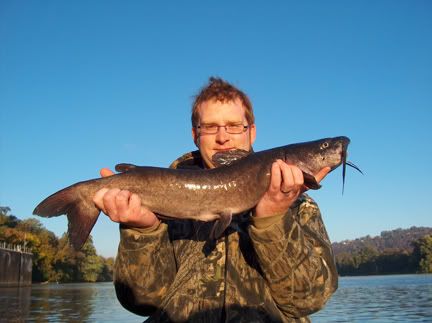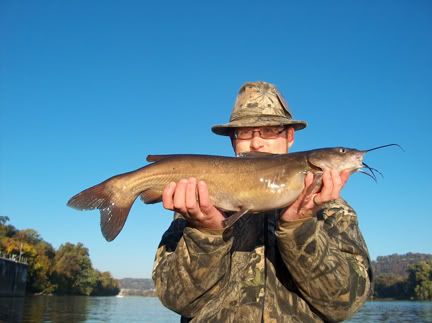 ---
9/28/08
Bob, Rick, and Brent went out to Highland Park on the Alleghney River...What a Great Day for catfish...wow...Brent Caught so many and indroduced his new method for fishing for Channel Cats...The MMT (Multi-Minnow-Trick), which is several live minnows on one hook...This method worked very well...The Channels were Slammin' even Jigs...It was crazy...Bob also Caught a nice Walleye...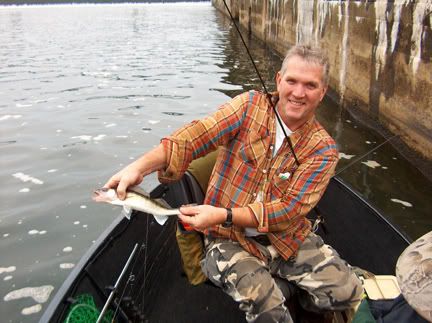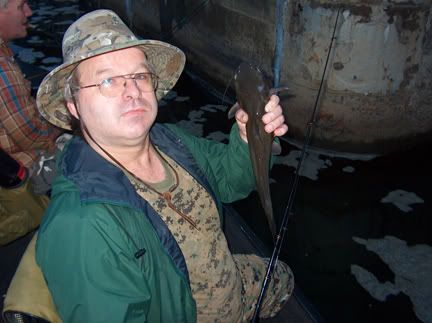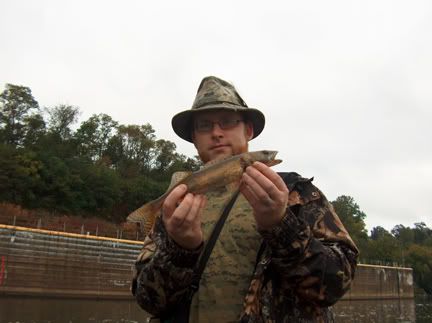 ---
9/21/08:
First Day of Flathead (FDF)
It is the third annual First Day of Flathead and it was a slow night. We fished at a new spot in Elizabeth on the Mon River. It was just Dave and Brent. They were using Blue Gills that were caught from Twin Lakes. Brent ended up catching a Blue Gill on a worm. Around 3 am Brents Rod almost flew into the water and sure enough it was a decent sized Flathead, 20 lb. 32 inches.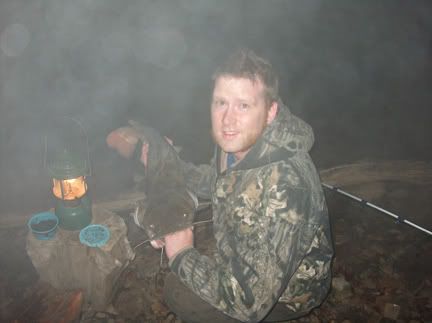 ---
Weekend of 08/01/08
On Friday Dave and Brent Took A trip to a new Spot in Harrison City...Not sure what the Pond is called, but there are a lot of Ball Fields around...Anyway, talked to a local and he said that the Channel Cats and Carp are decent in the pond...We only fished a couple of hours and brent Pulled in a nice Carp...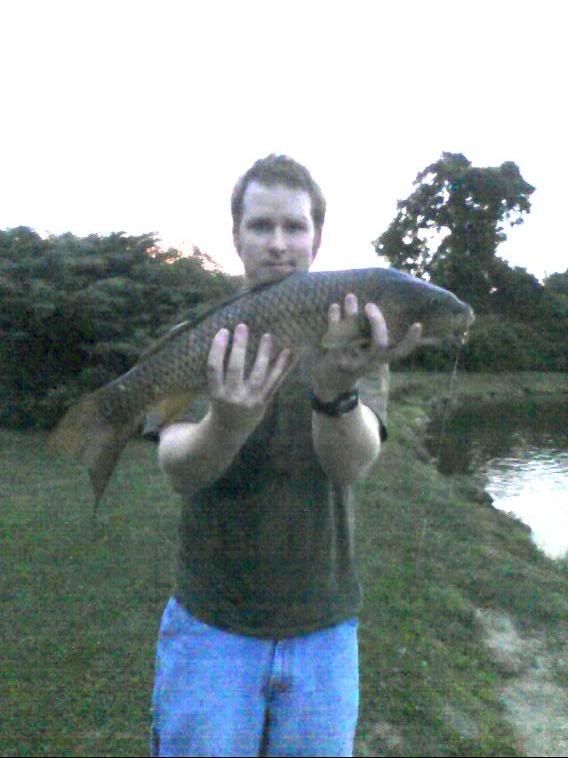 On Sunday Bob, Rick and Brent Finally got the Little Pike out on the Alleghney River at Harmarville. Not a great day for fishing but was nice to get on the river...Brent Pulled in Two Channel Cats while Bob and Rick got the SKUNK! (But both Bob and Rick agree that Catfish do not count as fish, They are Bottom Dwellers)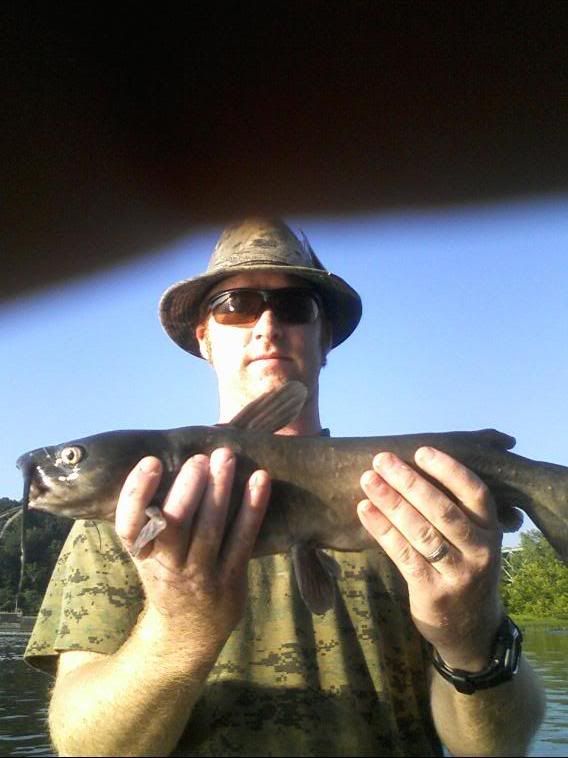 ---
06/29/08
Dave and Brent went to a new location on the Yough River in Perryopolis (Aliquippa, Brent Re-Routed the River)...Dave Caught Two Saugeye and Brent landed a nice Catfish...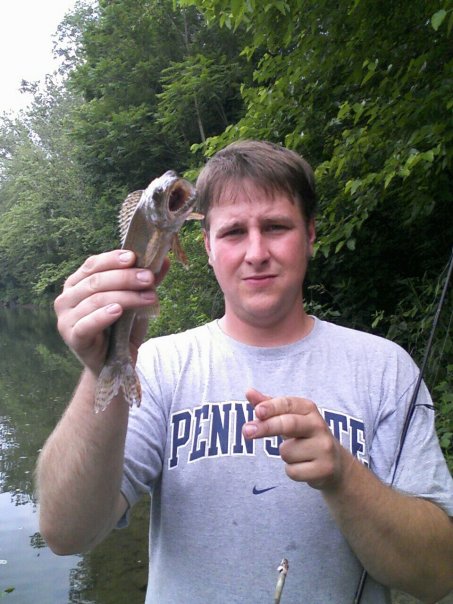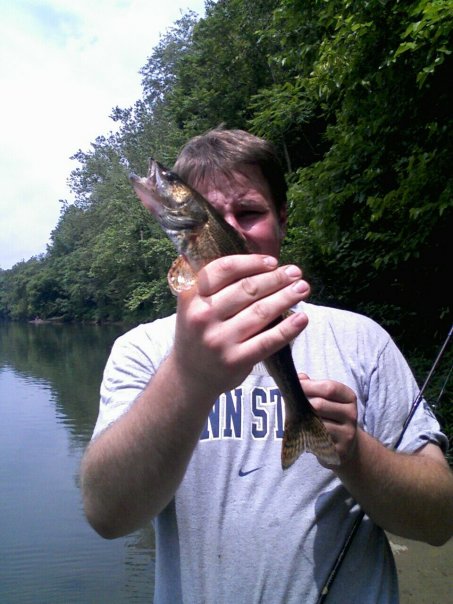 ---
06/22/08

Rick, Dave, and Brent fished Loyalhanna and destroyed with Smallmouth, Rainbows, Crappy, Rock Bass, and even Sunfish. What a Day!
---
06/12/08

Dave and Brent Met up with some buddies at the Conemaugh including Mike Kester, Handlin, Brian Shuey, Dave Cook, and Ian. We all caught some Smallmouth, Channel Cats, and Dave even Caught a Gar!
---
05/15/08

Dave Caught A couple of Carp in May, but we can't remember which days...These are some Nice Carp though, Way to go Dave!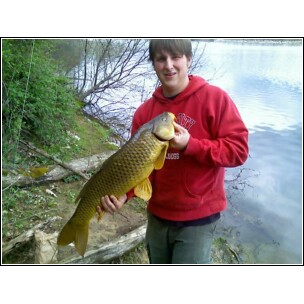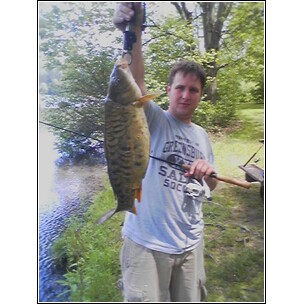 ---
04/12/08: First Day of Trout

What a beautiful day up at Iron Bridge...We had a great time fishing. It is hard to take pictures while stream fishing so not to many taken while fish were being caught...Dave Caught the most and Rick Caught the Biggest with a 23 inch Rainbow...Here are some of the pictures that were Snapped...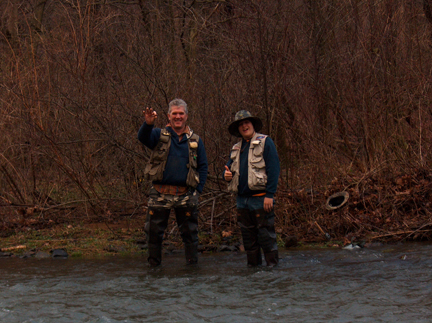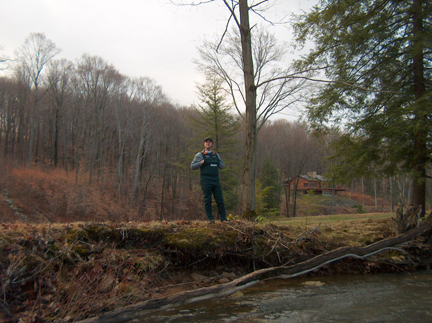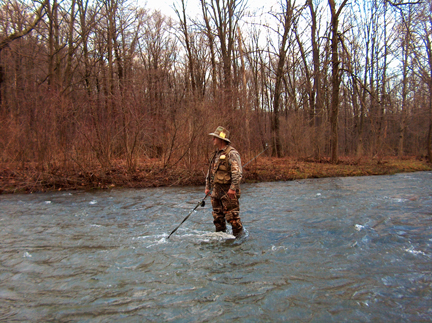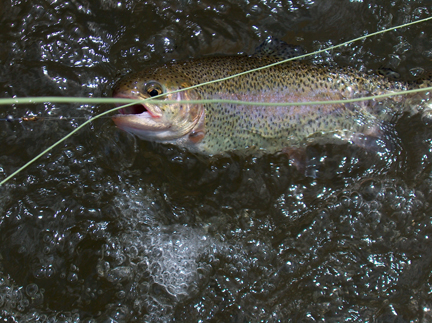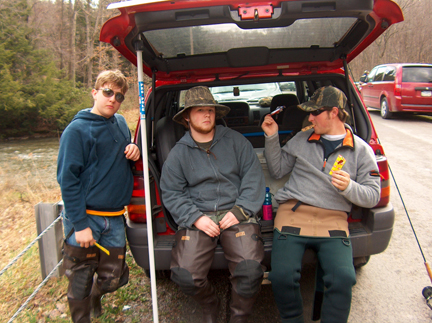 ---
04/06/08

Bob, Rick, Dave, and Brent went out exploring and also did some fishing in the Laural Hill Creek Area. Can you Find the palomino trout (Golden Trout) in the Picture.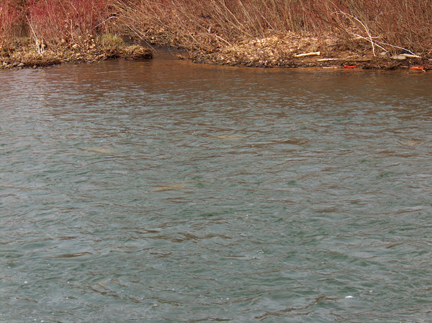 We saw a total of 9 in one hole all in formation ready to attack! To bad we could not fish...
We then took a trip down to the Delayed Harvest area and Dave Caught this nice Rainbow...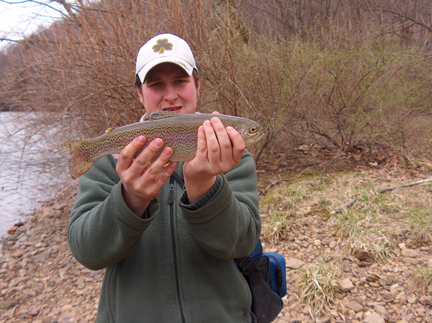 After that we thought we might go back to the Ramp Cat Trophy Trout area on the Yough River. Bob pulled out a nice Smallmouth Bass...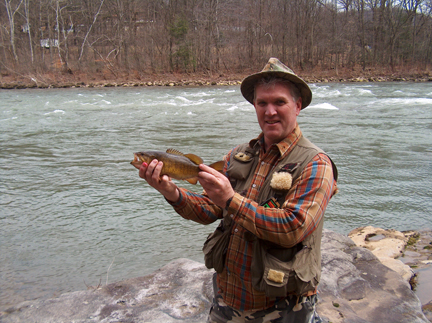 ---
03/02/08

Dave and Brent hit up the youghiogheny river around ohiopyle. Dave had a huge fish on but the line snapped. Brent Pulled in a 26 inch Brown Trout and a 20 incher. It was a great Day!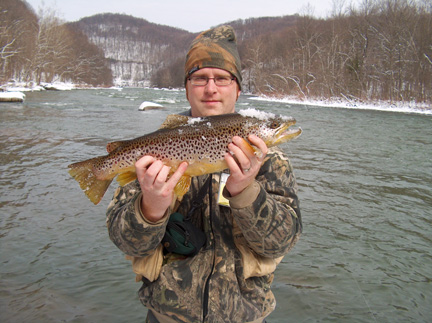 ---
02/08/08

Dave and Brent went out on the first fishing trip of the year at twin lakes. it was very cold and looking doubtful, but dave was able to pull in a rainbow on a wooly jig.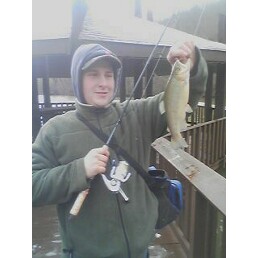 ---
11/24/07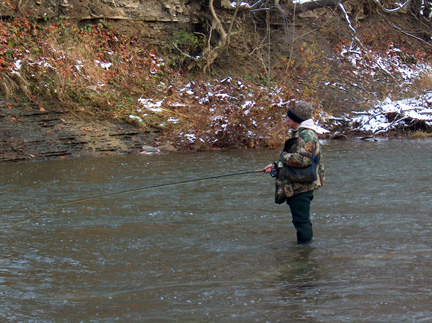 Dave and Brent took a trip up to Erie and fished walnut creek for some Steelhead. It was very cooled, but Dave came through with five steelheads and Brent with none.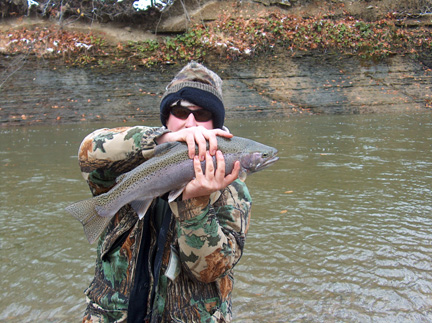 ---
10/14/07
Andrew and Dave went to the Yough River and Caught all kind of smallmouth, Channel Cats, Walleye, and Sheephead...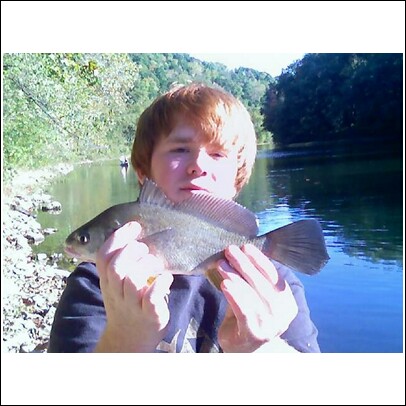 ---
10/13/07
Happy Birthday RICKY and BOB! FISHING BROTHERS

Rick, Andrew, and Brent took a trip to Allegheny River at Highland Park because lock 3 was bumping with the Bass Tourney going on...Awesome day...Andrew pulls in one of the largest smallmouth bass at 21 inches...made the Bass fisherman cry...Brent caught some nice Channels on jigs, and Rick pulled in some saugeye...over all it was an awesome day on the river...
---
10/06/07
Zack, Bob, and Rick took a late season venture to High Point Lake. They never went this late in the fall before and wow did it pay off. Bob smacking Northern Pike left and right on the Original Repala...Rick with a Huge Smallmouth 19 inches long...Zack had the craziest attack, check this out...reeling in a perch and a pike hit it and then a Musky tried to crush the pike...INSANE!...
---
9/22/07:
First Day of Flathead (FDF)

It has been a year since Andrew Ross caught the second biggest Flathead Catfish in the state (click here to see record)So we thought we would dub that day first day of Flathead and hit up the Allegheny River in SpringDale. Andrew was not able to attend because he had to work. Only Dave and Brent were able to go. We had the blue gill for bait and were ready to go. Going after the state record. Well we fell a little short. Dave caught a Channel Cat that was as big as the blue gill we were using, but was able to pull in a 20 inch flathead later in the night. Brent had some hits, but lost them like always. It was a fun night though.
---
7/25/07
Dave, Brent, and Dave's Brother Mike went out to Indian Lake in Irwin and Caught a whole bunch of turtles and Brent Caught a weird Carp that looks like a goldfish...check out the tail...
---
7/1/07
Rick, Dave, and Brent hit up some Allegheny River at Tarentum...We haven't fished there in a long time...We did all right with Rick pulling in a couple smallmouth bass, nice Channel Cat, and a Saugeye...Dave hooked into some smallmouth and Sauger, while Brent Tied into the first ever White Sucker on the little pike...
---
6/16/07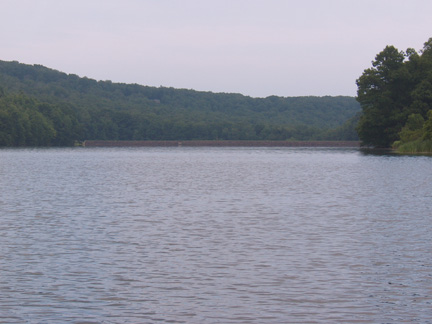 Rick, Andrew, and Brent hit up some High Point...Brent pulled in a nice sized Northern Pike...while Rick and Andrew pulled in some nice Crappie's...Both Rick and Andew caught a Northern as well...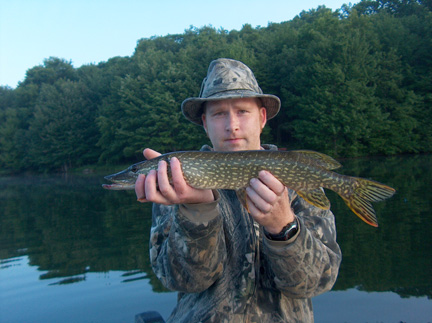 ---
6/9/07
Dave, Andrew, Brent, John, Jerry went to a new spot on the Allegheny at Springdale where we took some bluegill to catch some Flathead...John PULLED out a 29in 14lb Flathead on a bluegill and he also caught a smaller on a worm...NICE JOB JOHN...First time for Flatheads...Dave slammed into one before we left...it was pretty decent at 20in...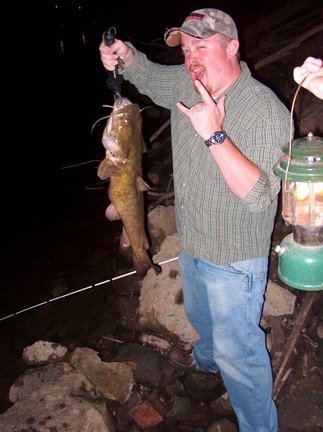 ---
5/27/07
The Little Pike took it's second adventure of the season to our favorite spot on the Allegheny River, at Harmerville. The river finally looked decent enough to fish because we did have a rainy spring. Andrew and Brent landed some channel cats while fishing for sauger and walleye on jig heads tipped with a minnow...Rick hooked into some nice saugeye and a white bass.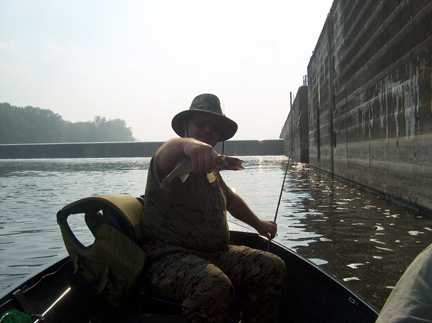 ---
5/26/07
Dave, Andrew, and Brent Ventured out to Lower Lake Twin Lakes not really thinking about catching much. Much to their suprise the first time really using hotdogs for channel cats, Dave hooked into the biggest Channel to date. It was 29 inches and 18 lbs. Dave also caught a carp and so did Brent.